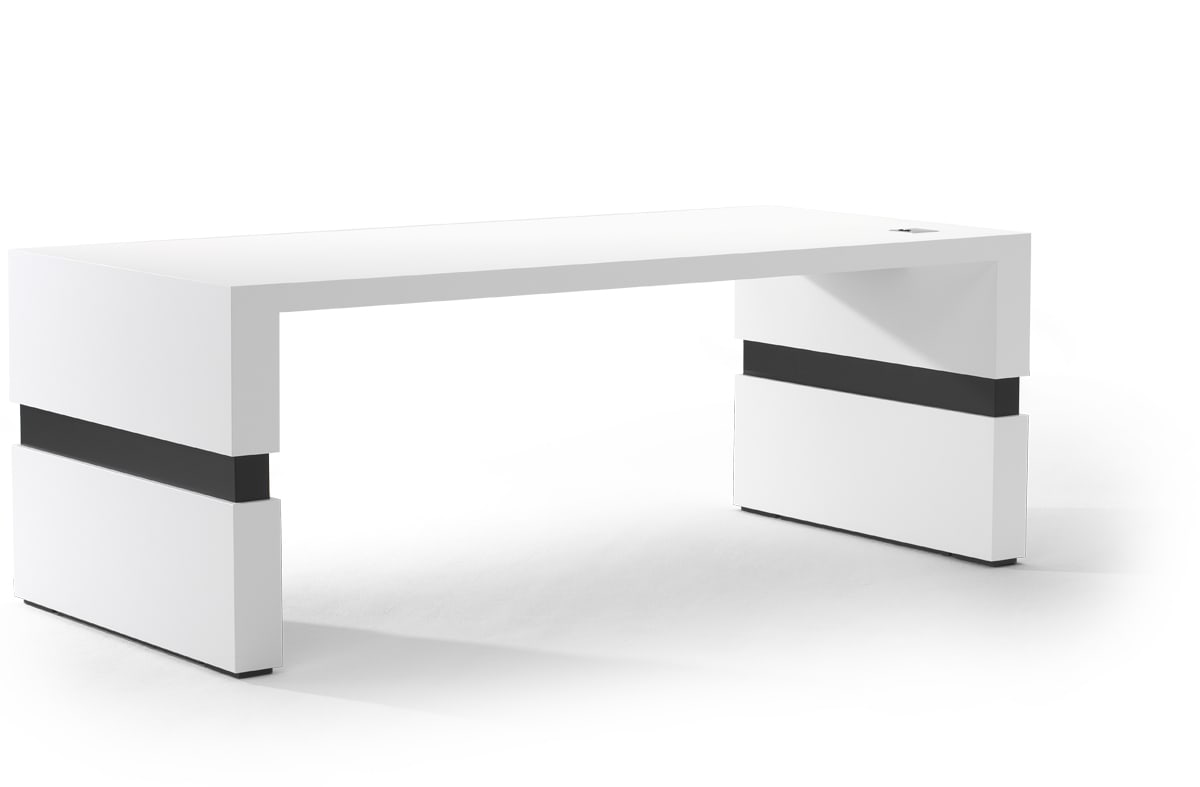 .tronos

Discover tronos, the desk that combines innovative design elements with modern ergonomics. Its striking, geometric surfaces give the table a contemporary appeal that will make a statement in any room. The horizontally divided panels enclose a rectangular, slightly recessed, height-adjustable column that can be manufactured in the color of your choice.
This unique design highlight is revealed as soon as you lift the table: the higher the table is lifted, the more revealed is the contrasting column, which is both a visual statement and a functional addition.

Be inspired by this extraordinary desk and adapt your working environment to your individual needs – take your ideas to new dimensions with tronos.

open conception based on multifaceted aspects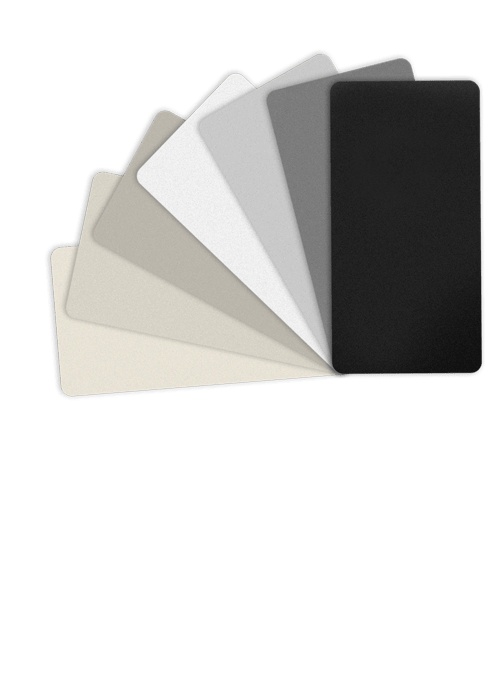 Powder coated boards are extremely durable and easy to care for. The material is pleasant and exudes a good quality. Also materials like NanoTec coatings give surfaces new haptic experiences.

Characteristics
Desk .tronos order no. T99 on 2 panels, worktop 220 x 100 cm, height 74 – 118 cm, worktop thickness 6 cm, side panels thickness 11 cm, button for height adjustment in the front edge of the worktop, height of the center panel in the side panels 2 – 46 cm, painted black or white as standard, height 2 cm, foldable cable duct flush with the table top incl. 2 x 230 V, cable feed through the left or right side panel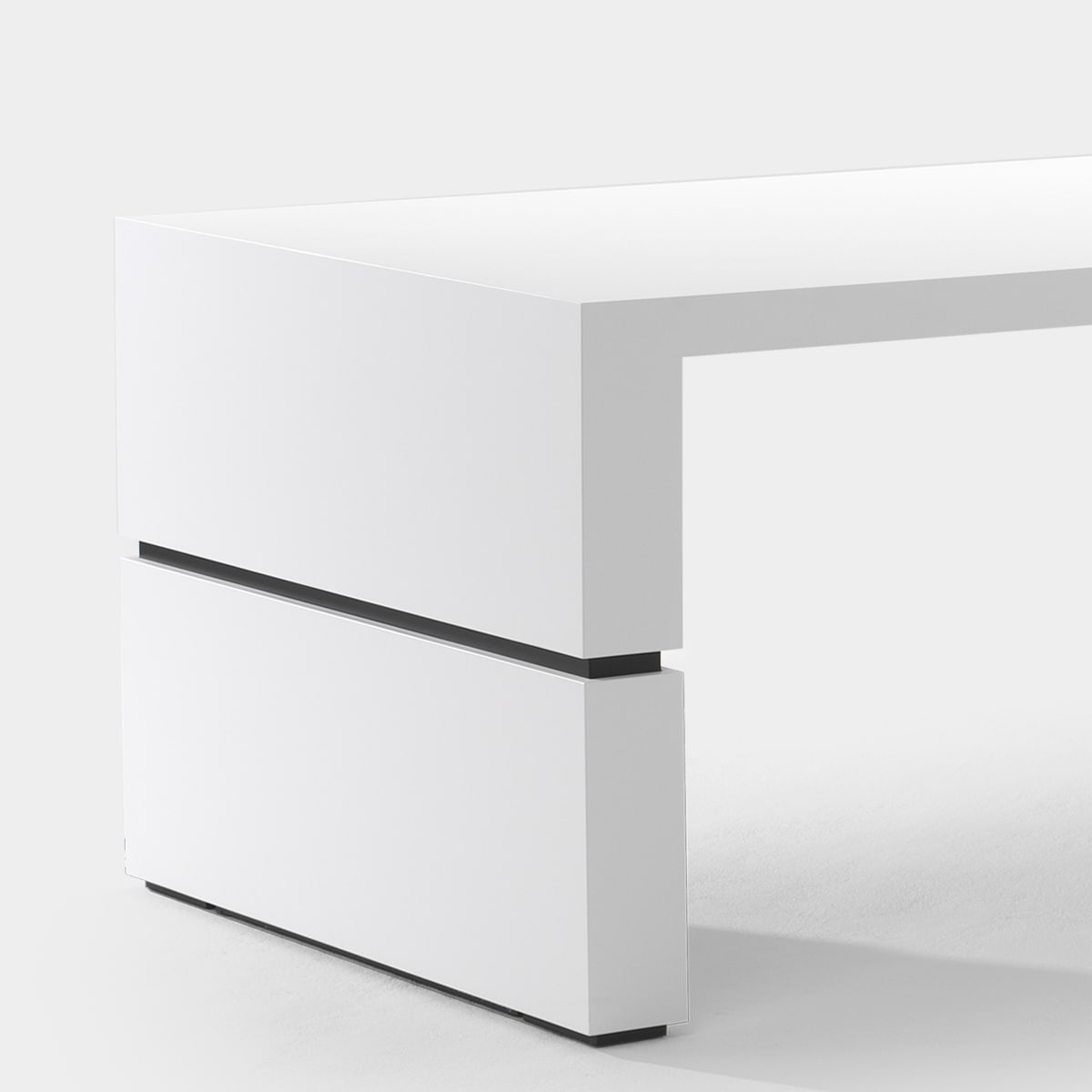 Design highlight height adjustment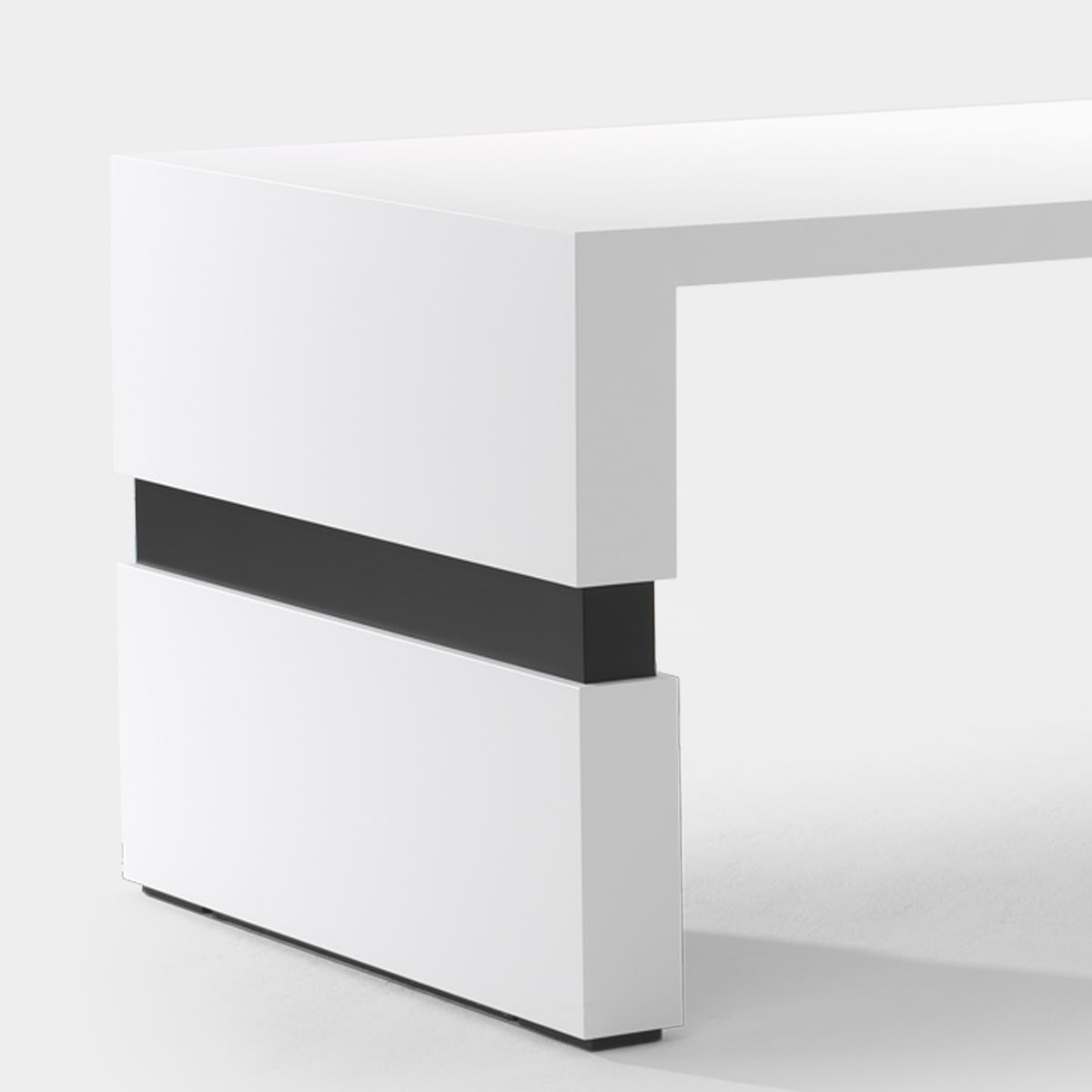 Height adjustment extended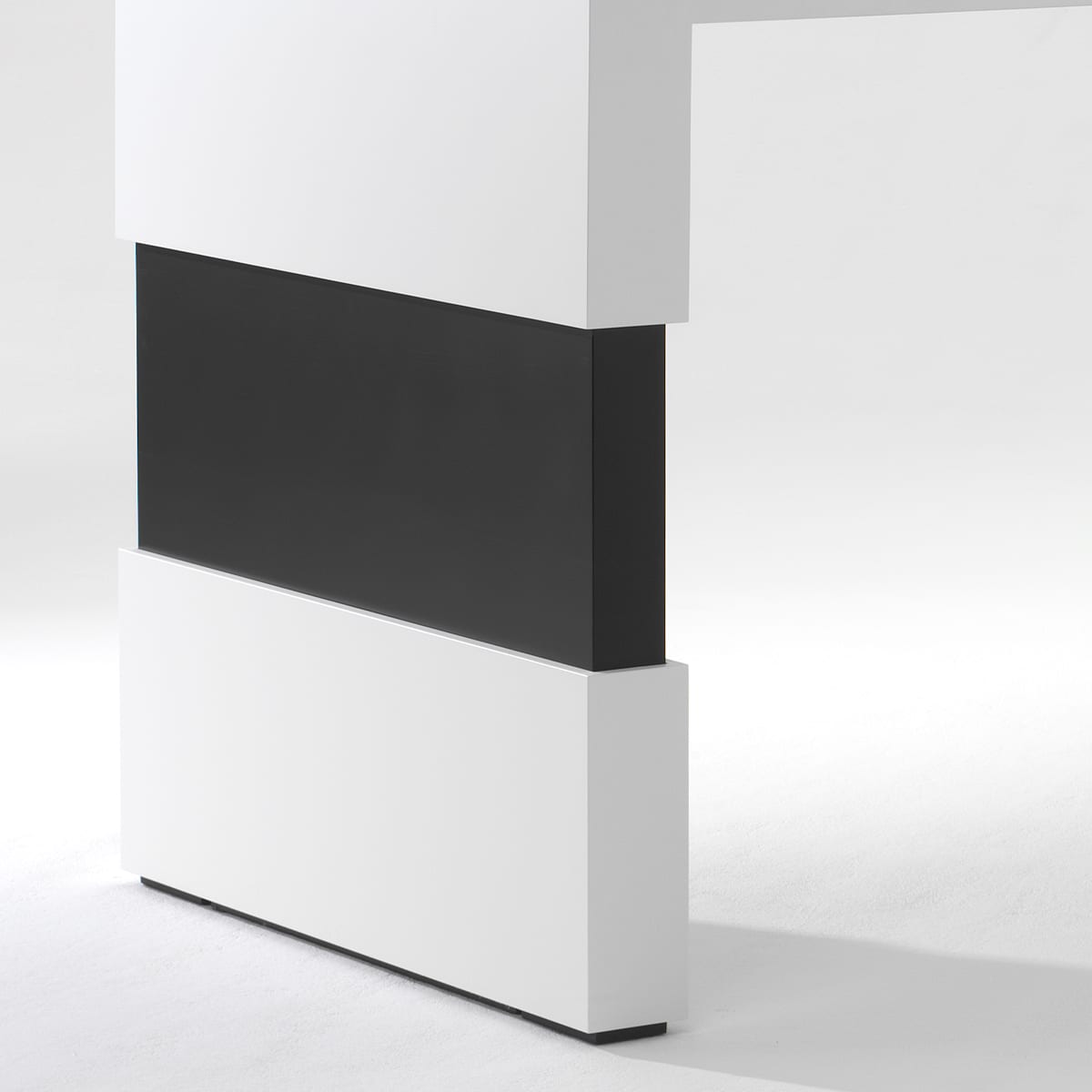 Height adjustment bar table option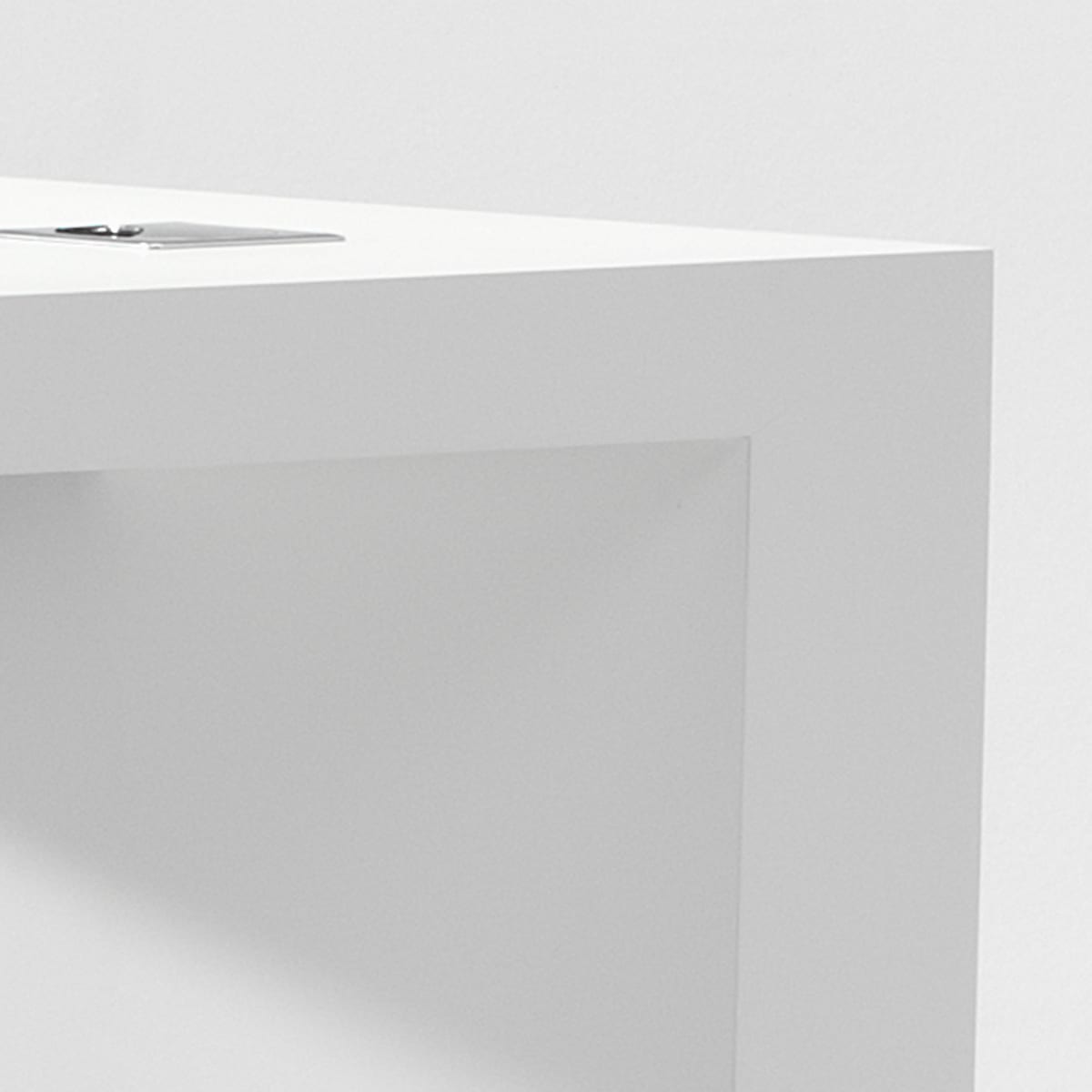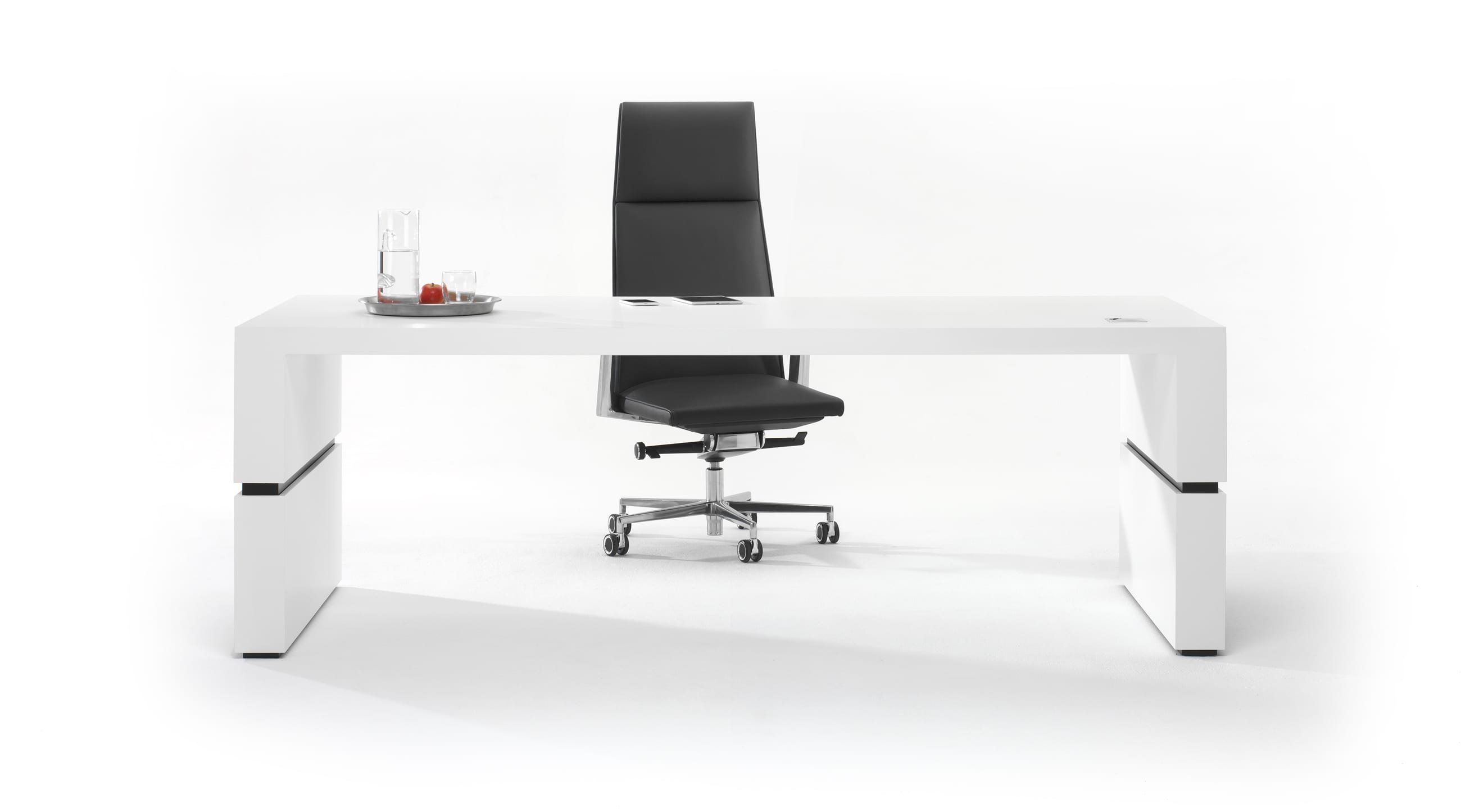 Furnishing
Seating furniture
.rossini rs8-s
Meeting table
.tronos T99
Furnishing
Seating furniture
.rossini rs6
.leptos L400
Meeting table
.tronos T99
Furnishing

Seating furniture
.rossini rs6
.leptos L400

Meeting table
.tronos T99

Furnishing

Seating furniture
.rossini rs6
.leptos L400

Meeting table
.tronos T99

Furnishing

bar table
.tronos T99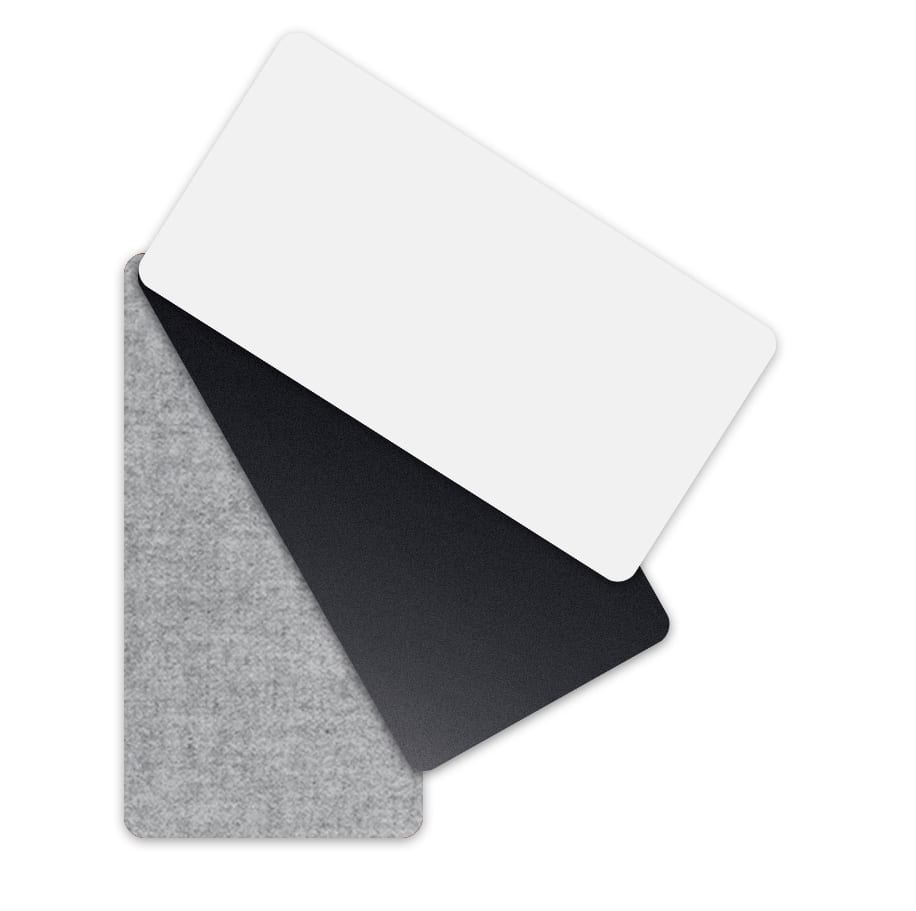 Plate
NanoTec
White & Black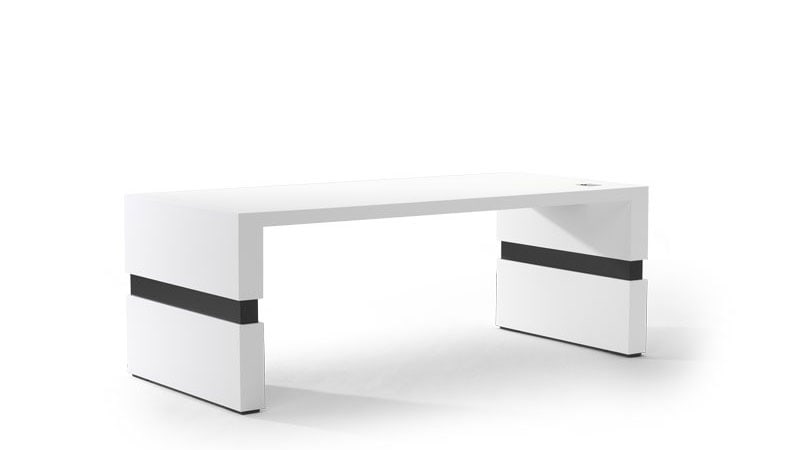 .tronos T99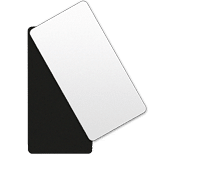 Plate
Textured paint
White & Black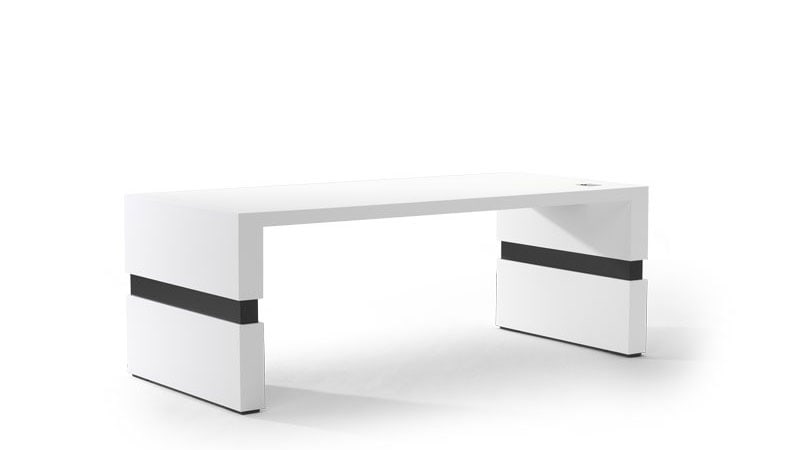 .tronos T99