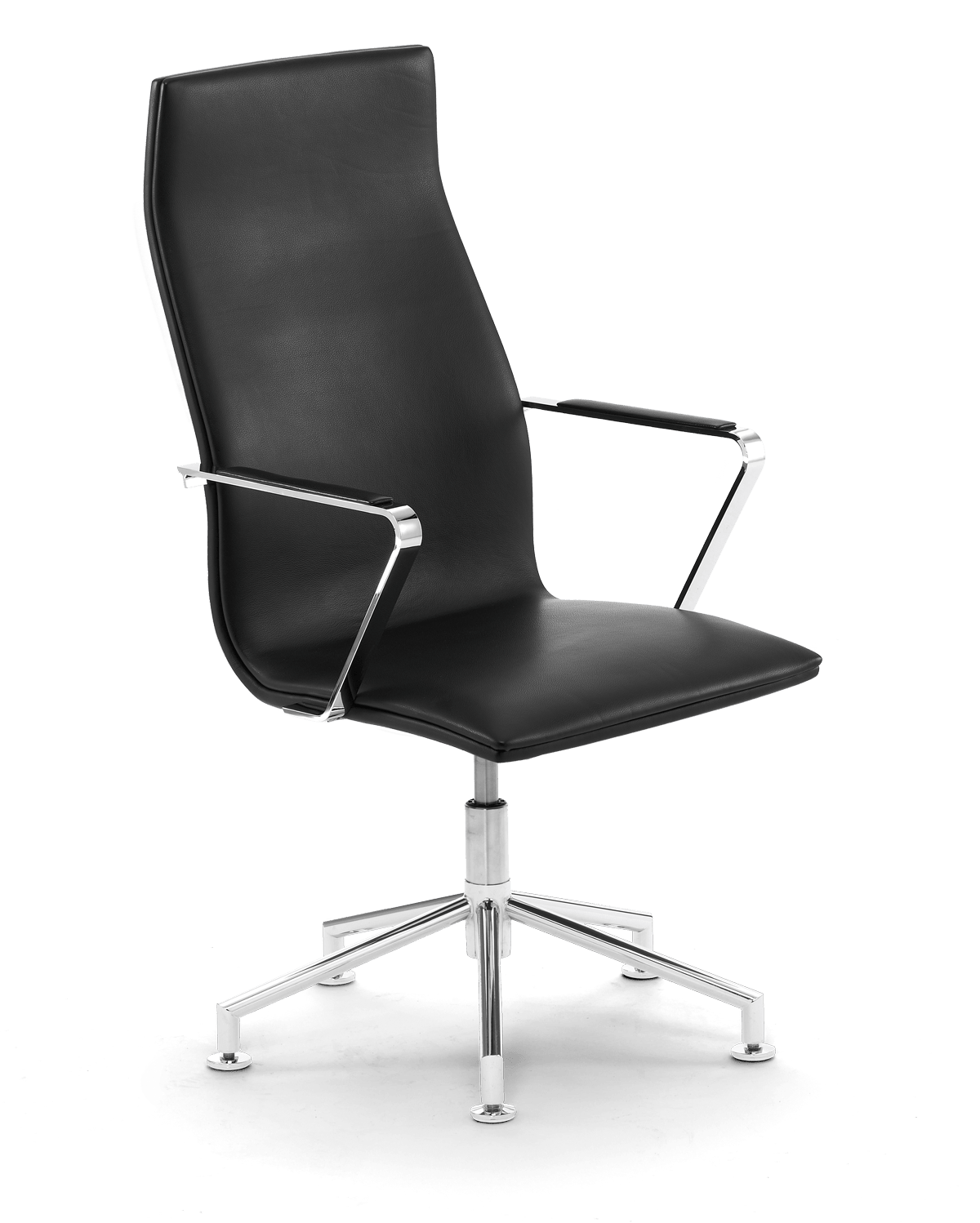 .tallis

A chair like a trip to the Côte d'Azur. Our model tallis embodies a flowing movement, maritime flows of water and wind, the soft incident light of the mediterranean landscape. The striking form of this chair has been developed in 1969 by designer Wolfgang Deisig and optimized in 2004. The seat shells cling ergonomically and support an optimal posture. Entirely without seams the double shells form a homogeneous image, complemented by chrome and leather-covered armrests in grade steel strips. Undoubtedly, a modern classic. Discover .tallis

open conception based on multifaceted aspects 

Wählen Sie Ihre Farbe.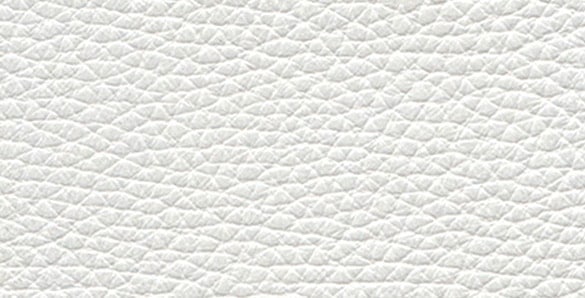 white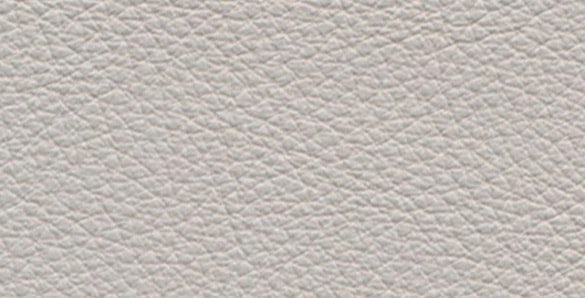 sand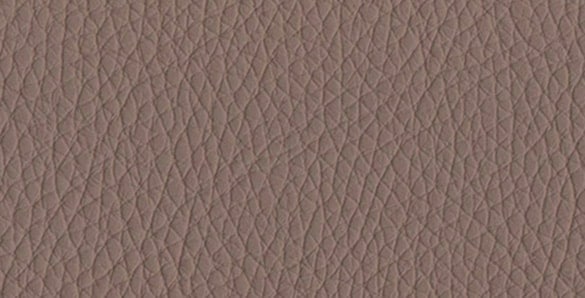 crema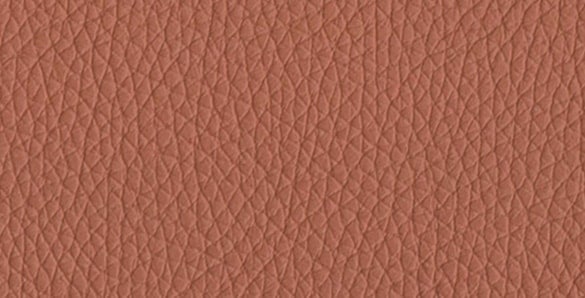 nature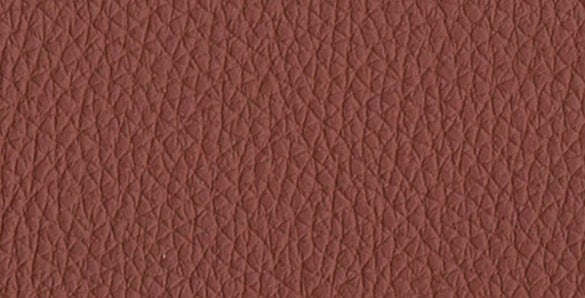 cognac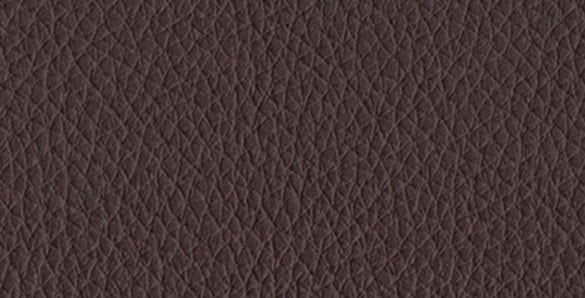 choco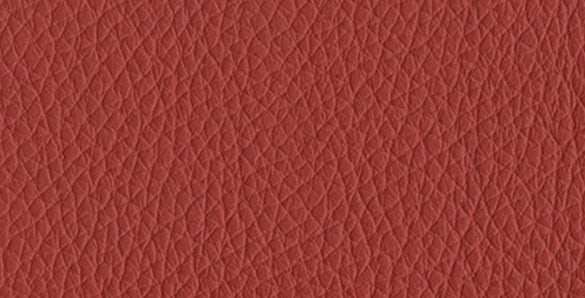 terracotta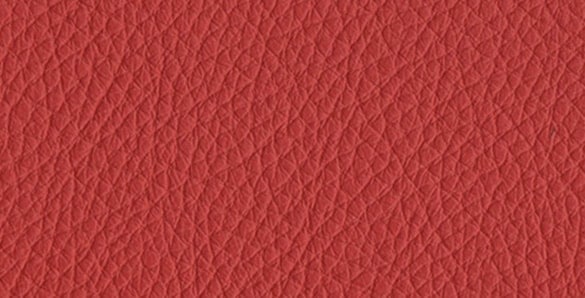 chimneyred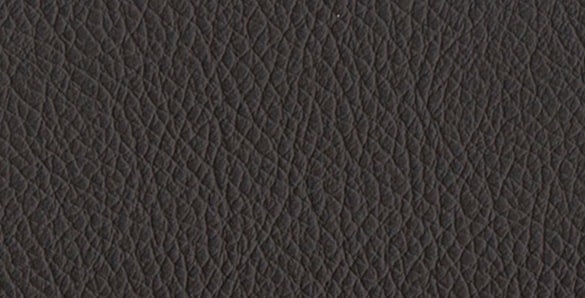 espresso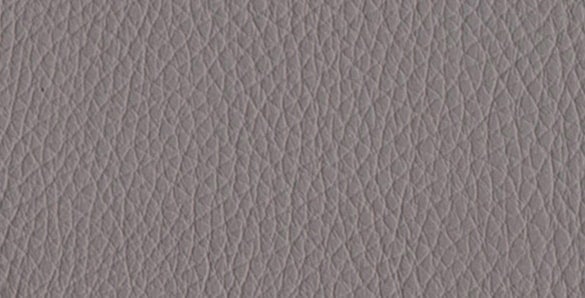 platingrey
carbon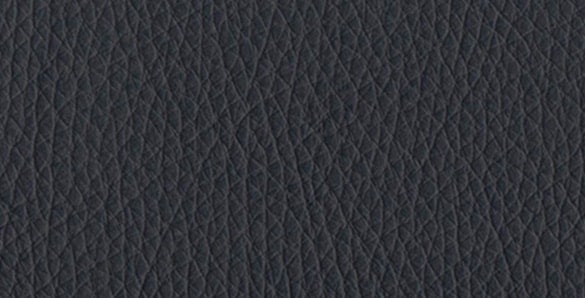 nightblue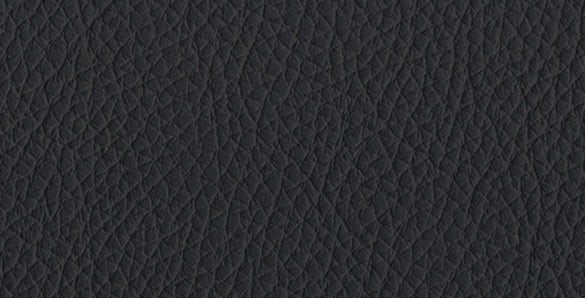 black
Exclusive, fine leather enhance the furniture and give a soft and pleasant surface feel. At the same time they guaranteed longevity and durability. Colors are freely selectable and can be adjusted to any ambience. Here is a view of our selection.

Characteristics
High seating comfort through padding cushion with cotton cover. Classically elegant by tapering backrest form. Dynamic armrests, padded and flush, solid aluminum polished. Polished aluminum base. Can be combined with different backrest heights. Chrome details in wheels, glides and mechanics. Lockable rocking mechanism, lockable, adjustable in weight, height-adjustable.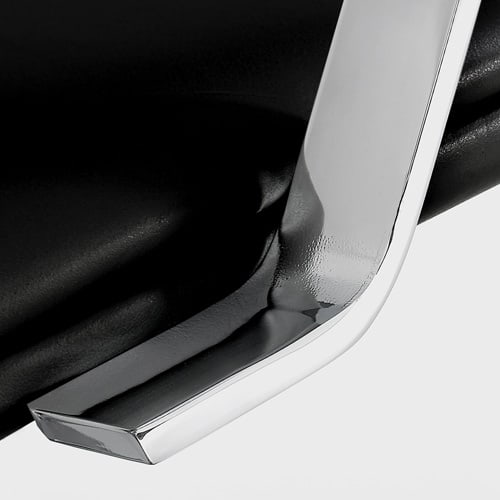 armrest

armrest massive strip steel, chromed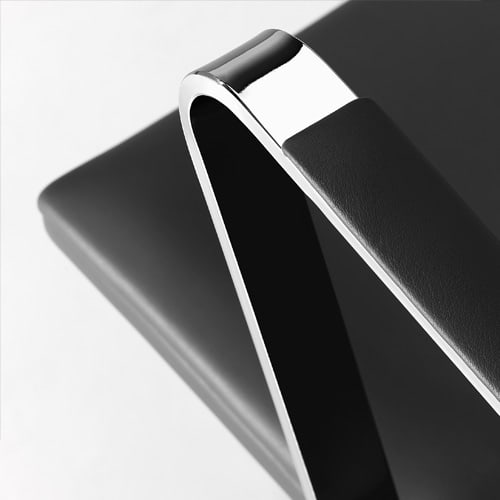 padding

armrests with upholstered padding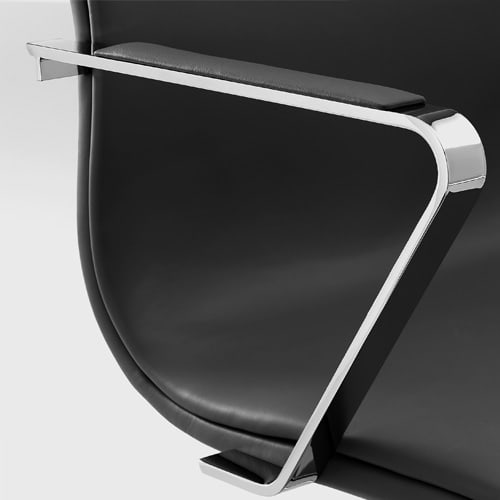 back connection

invisible back connection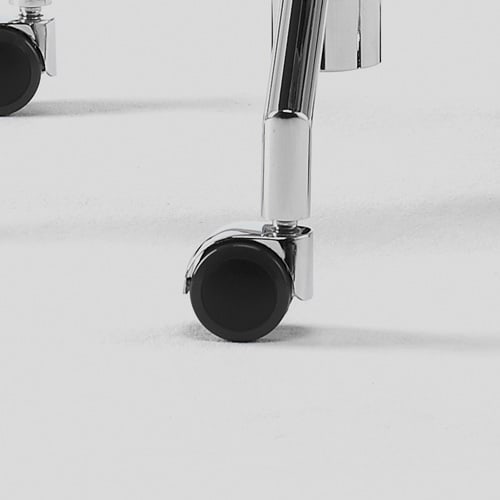 star base

tubular steel base, chromed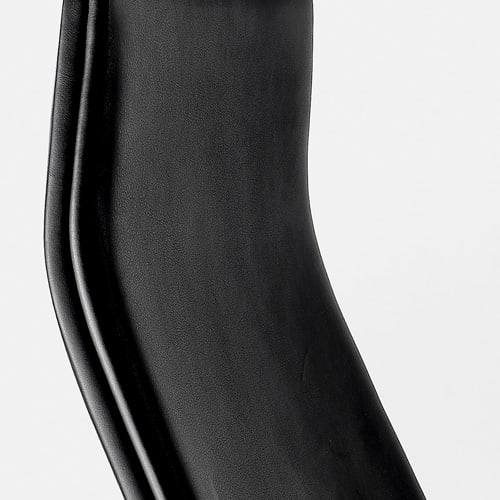 A chair like a trip to the Côte d'Azur.
Our model tallis embodies a flowing movement, maritime flows of water and wind, the soft incident light of the mediterranean landscape. The striking form of this chair has been developed in 1969 by designer Wolfgang Deisig and optimized in 2004.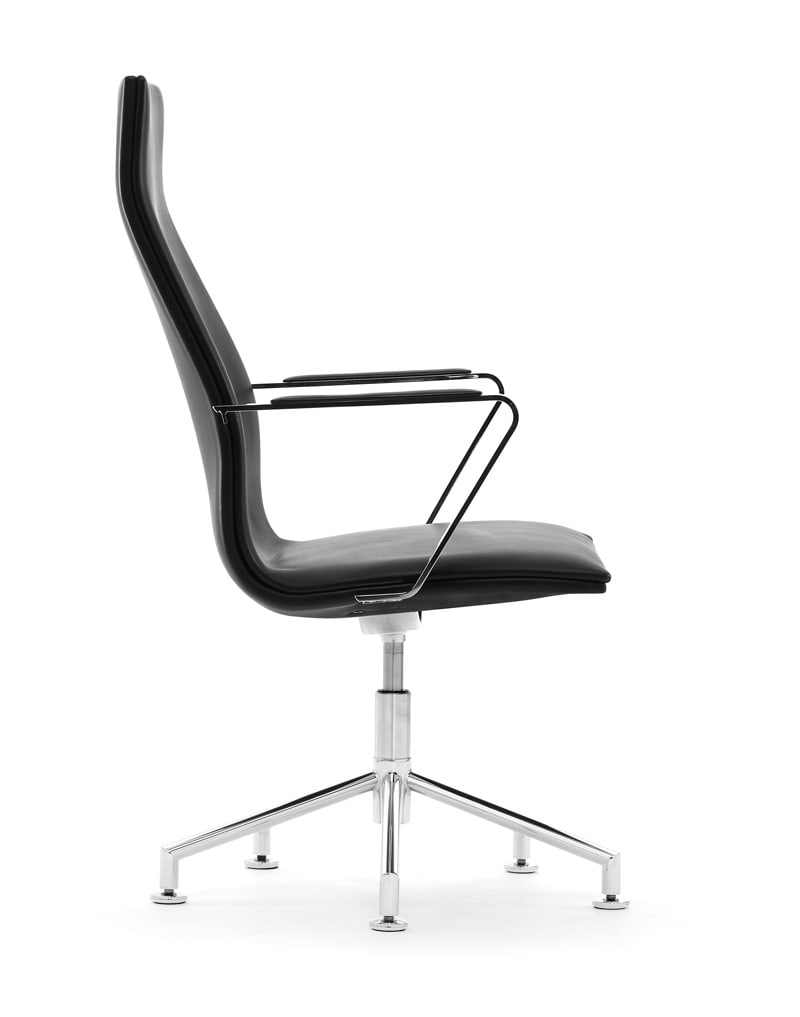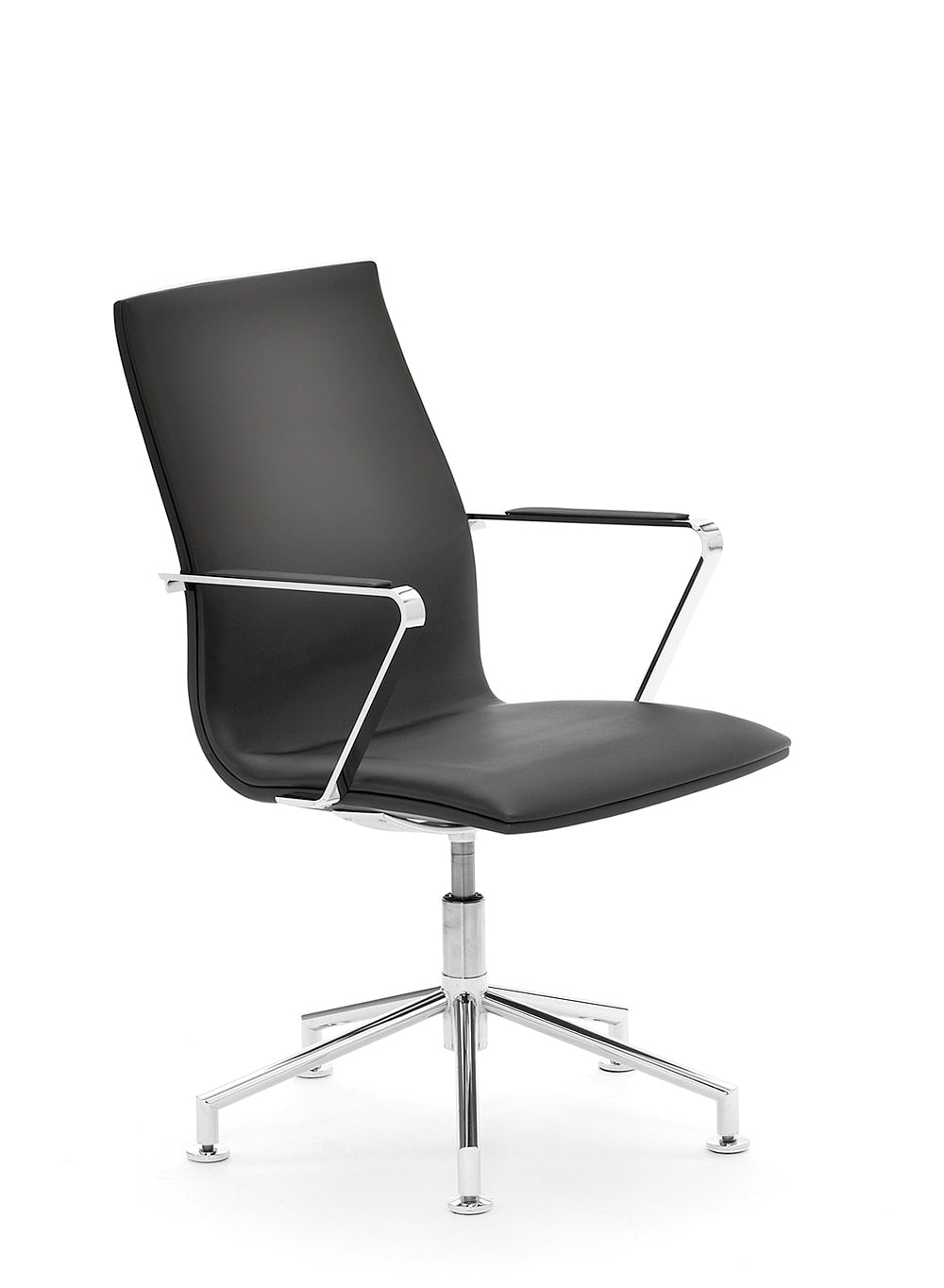 .tallis 6101
swivel visitor's chair on glides with high back, padded armrests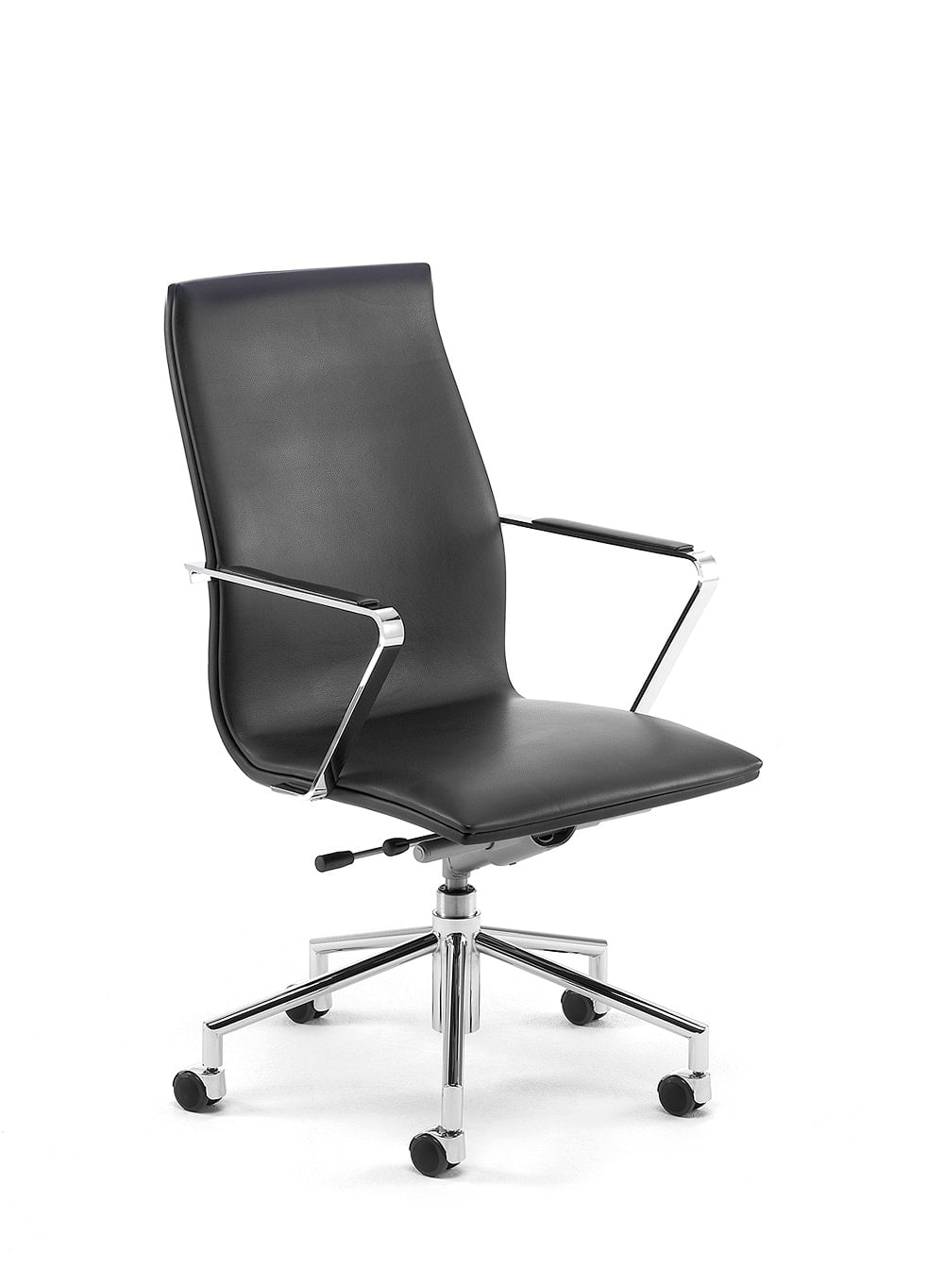 .tallis 610
swivel roller chair with 3/4 high back and lockable tilt mechanism, armrests padded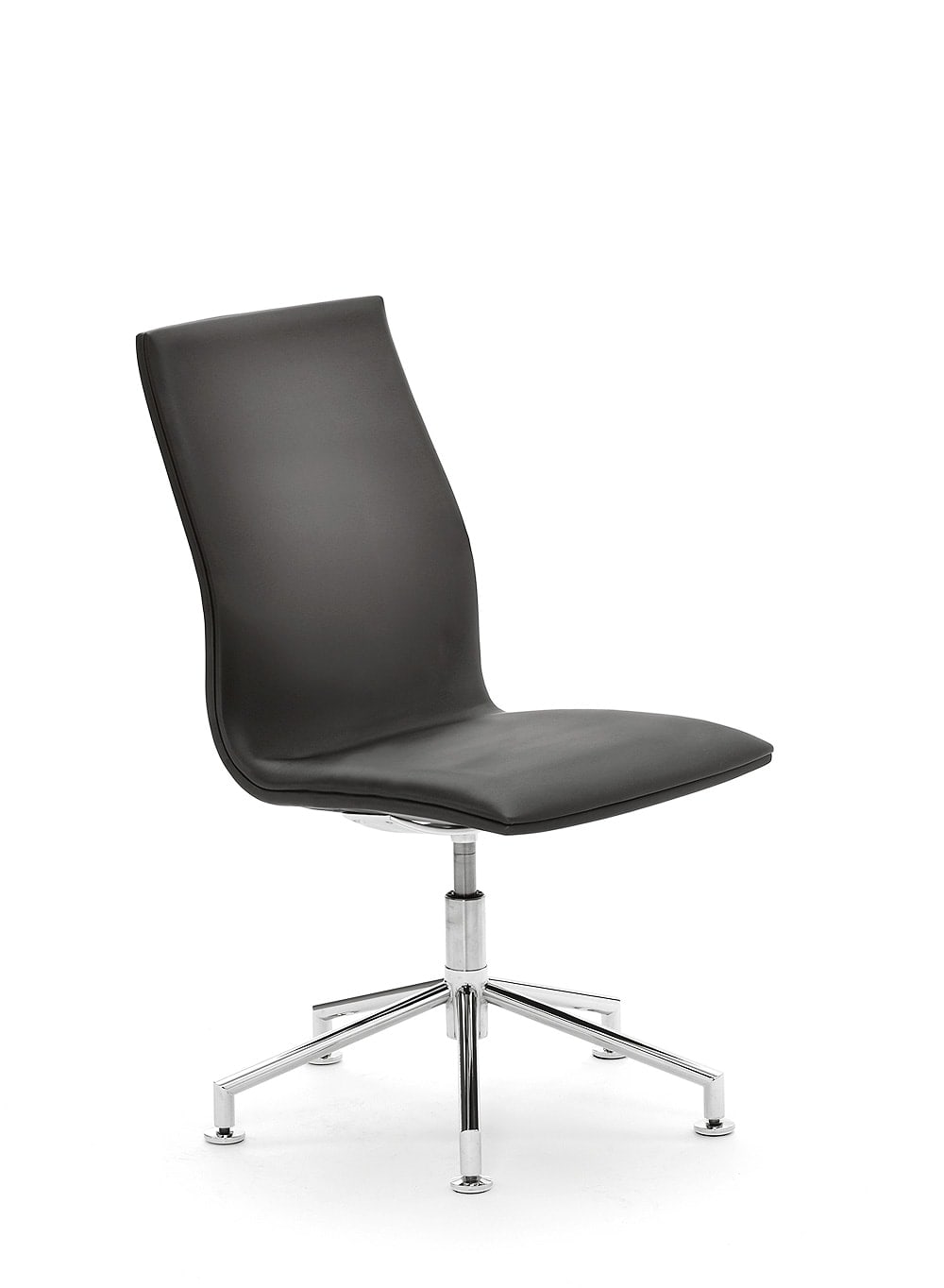 .tallis 6101/0
swivel visitor's chair on glides with 3/4 high back, without armrests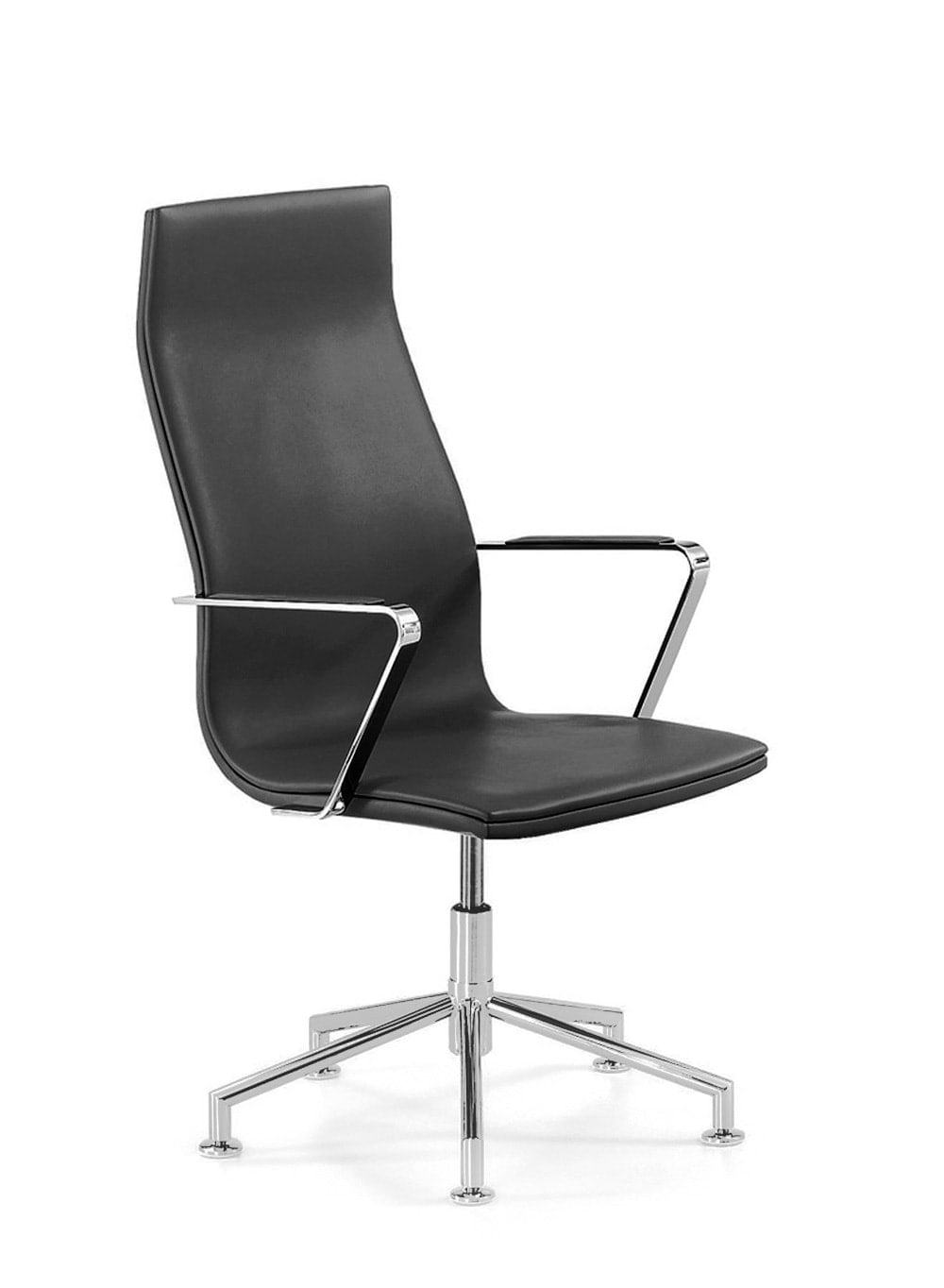 .tallis 6001
swivel visitor's chair on glides with high back, padded armrests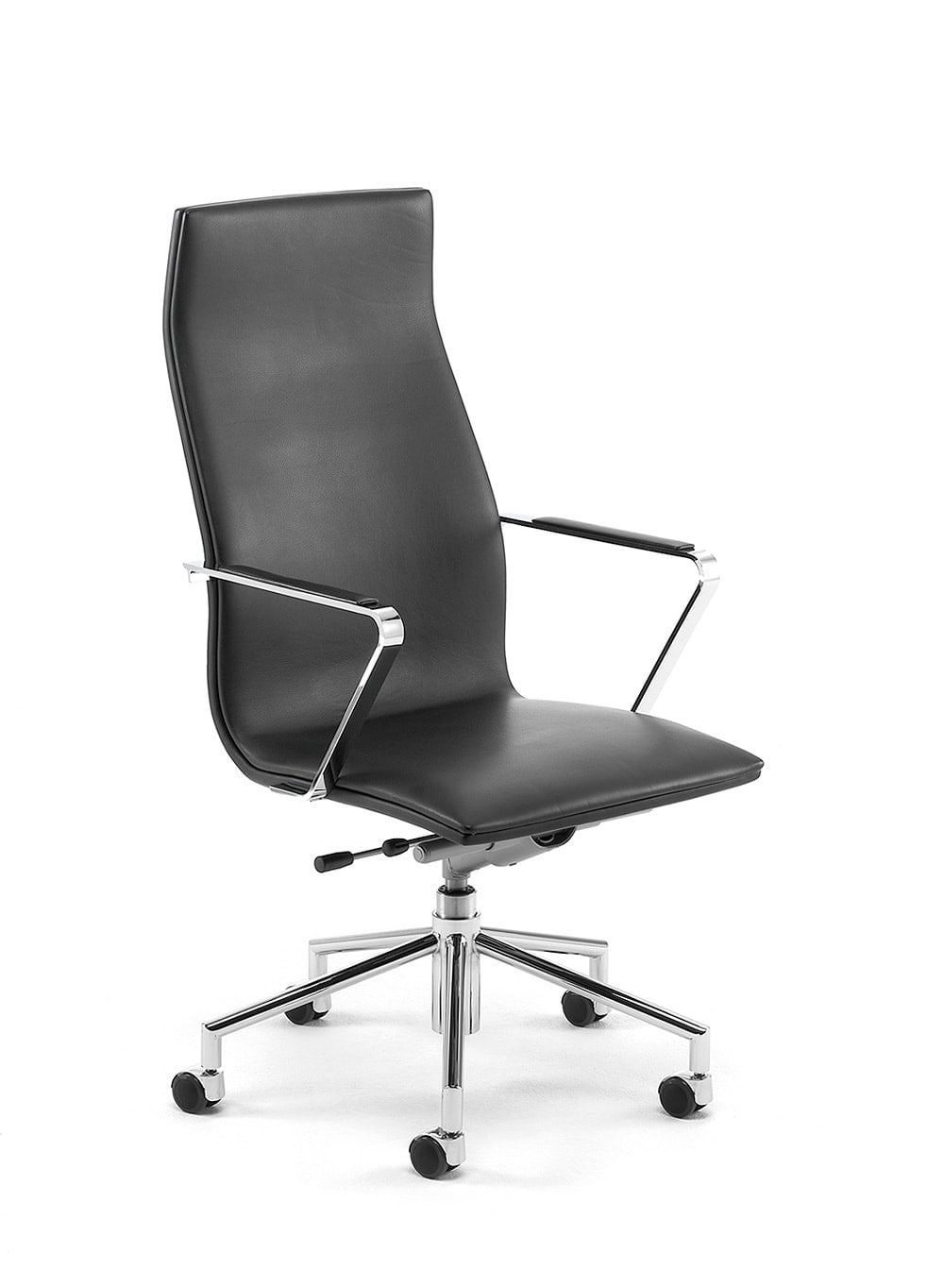 .tallis 600
swivel roller chair with high back and lockable tilt mechanism, armrests padded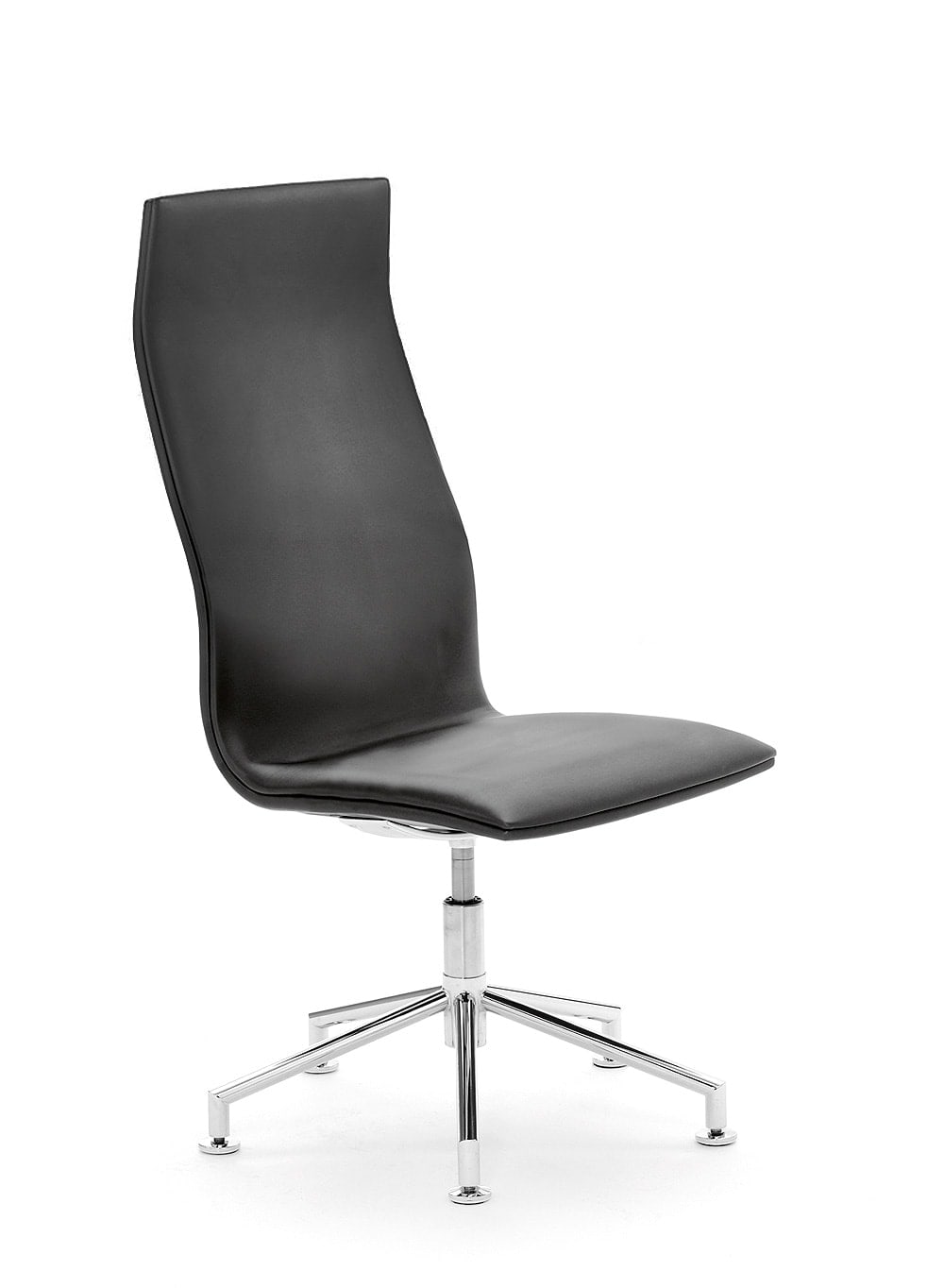 .tallis 6001/0
swivel visitor's chair on glides with high back, without armrests
Bundeshaus Bern
Bern, Swiss
Sitzungssaal

architecture
Aebi & Vincent Architekten SIA AG
Bern

seating
.tallis 6101/0

Bundeshaus Bern
Bern, Swiss
Sitzungssaal

architecture
Aebi & Vincent Architekten SIA AG
Bern

seating
.tallis 6101/0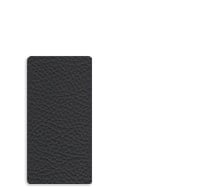 leather black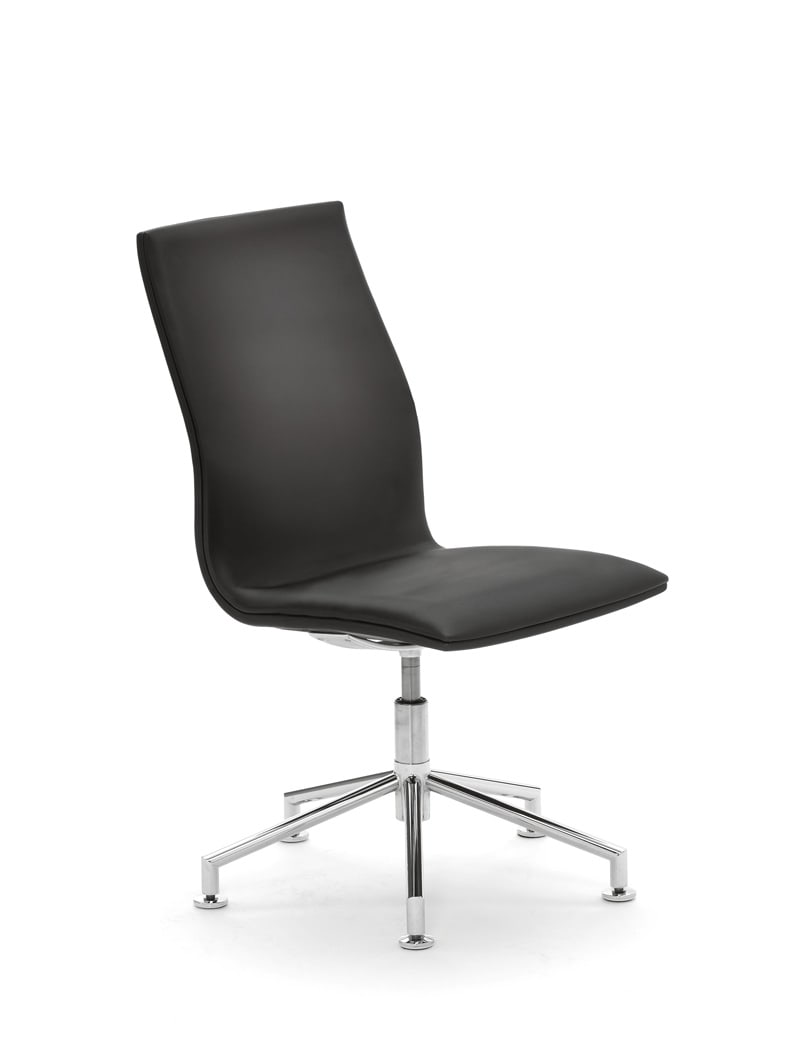 .tallis 6101/0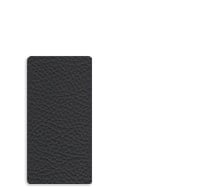 leather black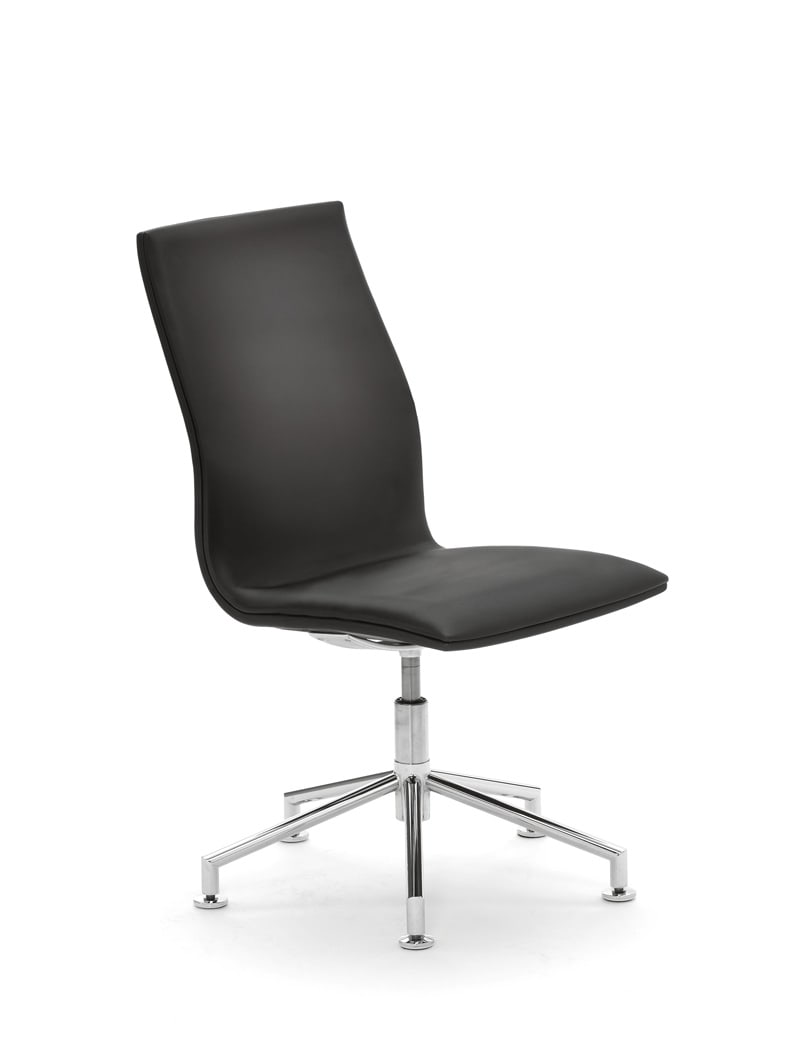 .tallis 6101/0
You will receive a call back from us for your planning .tallis