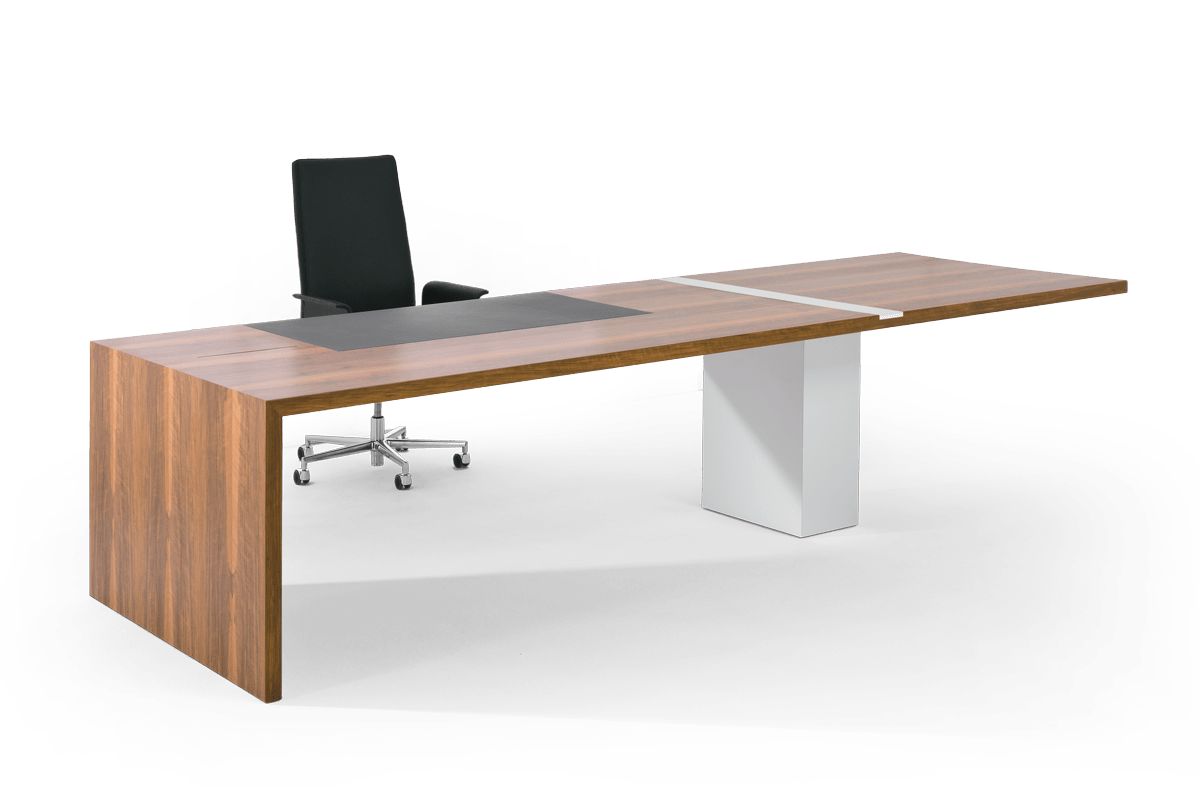 .taros xl

The series was developed as an extension of the successful management program taros. In its full length, this majestic desk provides plenty of scope for constructive development. At 3 – 4 m in length, it shows its presence in the room. Discover .taros XL

open conception based on multifaceted aspects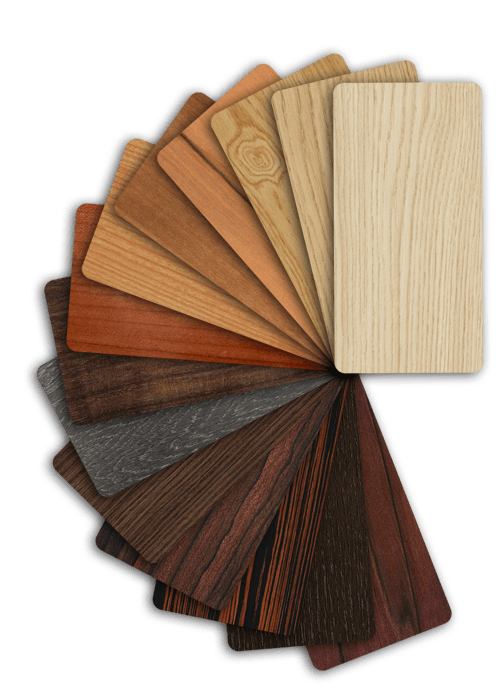 Only selected veneers and solid woods are processed. Veneers habe a minimum thickness of 1 mm. Particular attention is given to the match of veneer pattern. A high-quality paint sealing allows future abrading and repainting.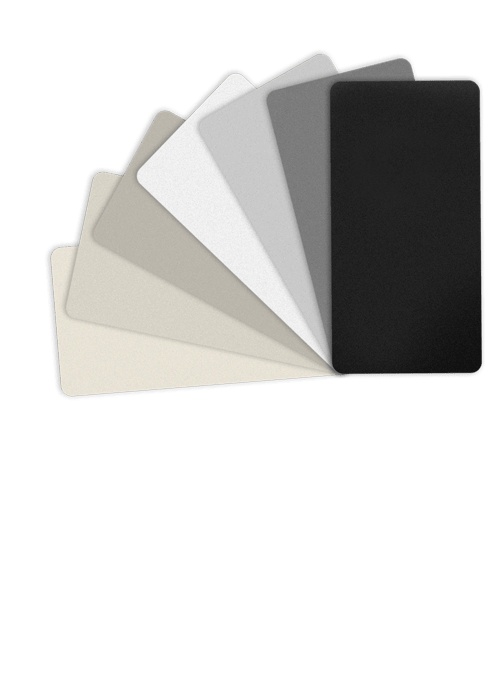 Powder-coated boards are extremely durable and easy to care for. The material is pleasant and exudes a good quality. Also materials such as NanoTec coatings give surfaces new haptic experiences.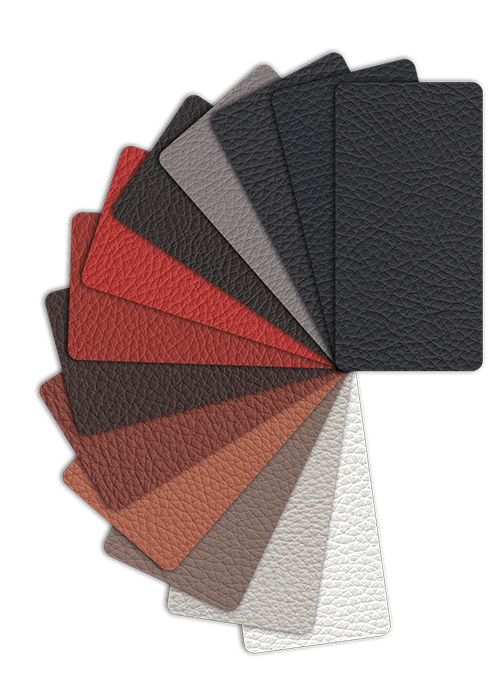 Exclusive, fine leather enhance the furniture and give a soft and pleasant surface feel. At the same time they guaranteed longevity and durability. Colors are freely selectable and can be adjusted to any ambience. Here is a view of our selection.

Feature
Tabletops, technology sideboards, containers and sideboards are manufactured in different sizes and design. The focus is also on individual production; your demands will be realized. Taking pleasure in the furnishings has priority.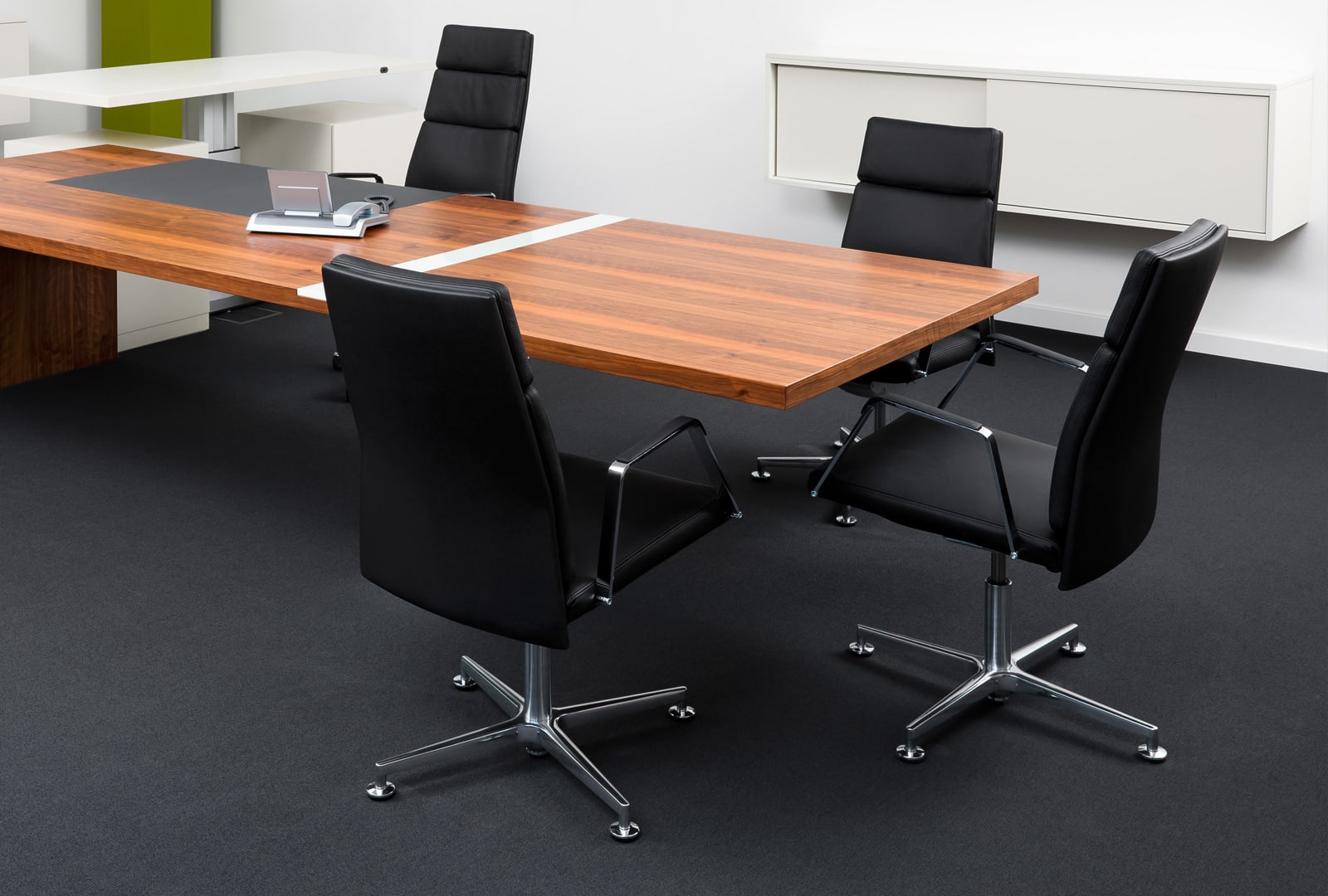 Optical aluminum separation

Between working and discussing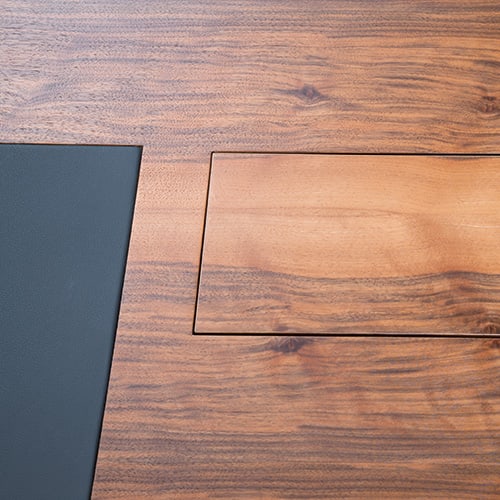 Flap in veneer course

Just integrated into the table surface.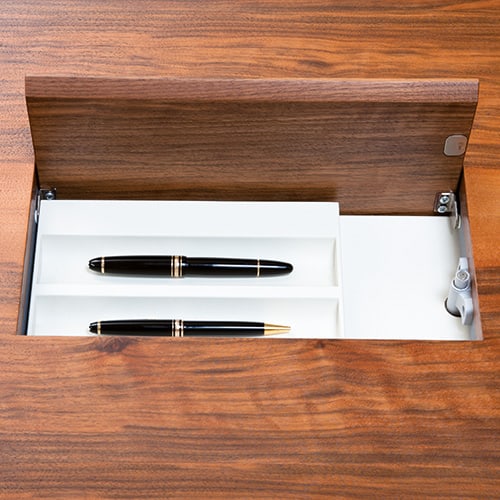 Quick access

For writing utensils, the flap opens by pressing lightly.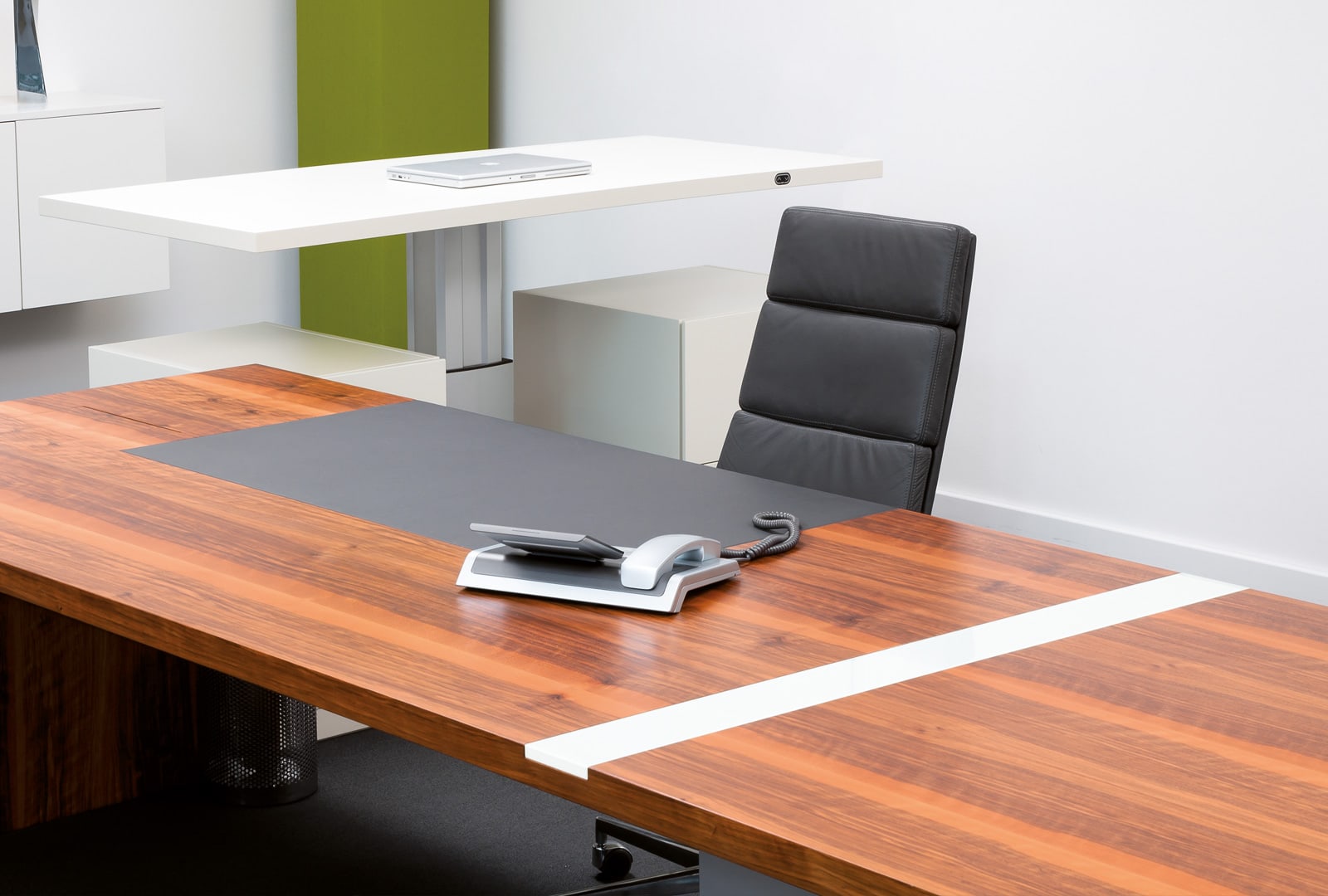 Leather insert

Processed flush with the surface.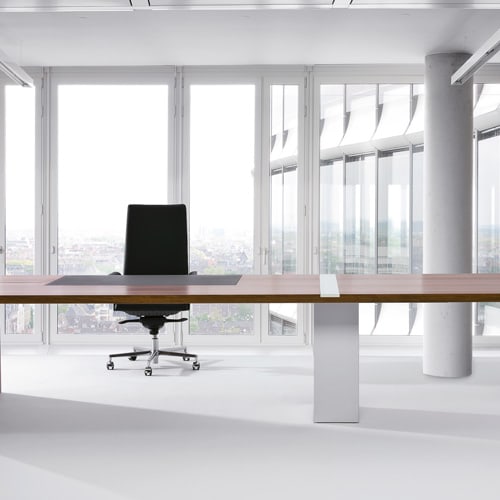 A massive base, a strong foundation, and thereon an uplifting body of majestic calm and balance. It is the natural centre of its surroundings, a landmark, which stands for reliability and durability. This is taros and taros xl.
This executive's room system speaks clear words, supported by a representative formation of the bearing elements. No pathos, no frills, but a pragmatic and confident mindset distinguish taros and its bigger brother taros xl. Discover a versatile system with a clear message!

You will receive a call back from us for your planning .taros XL