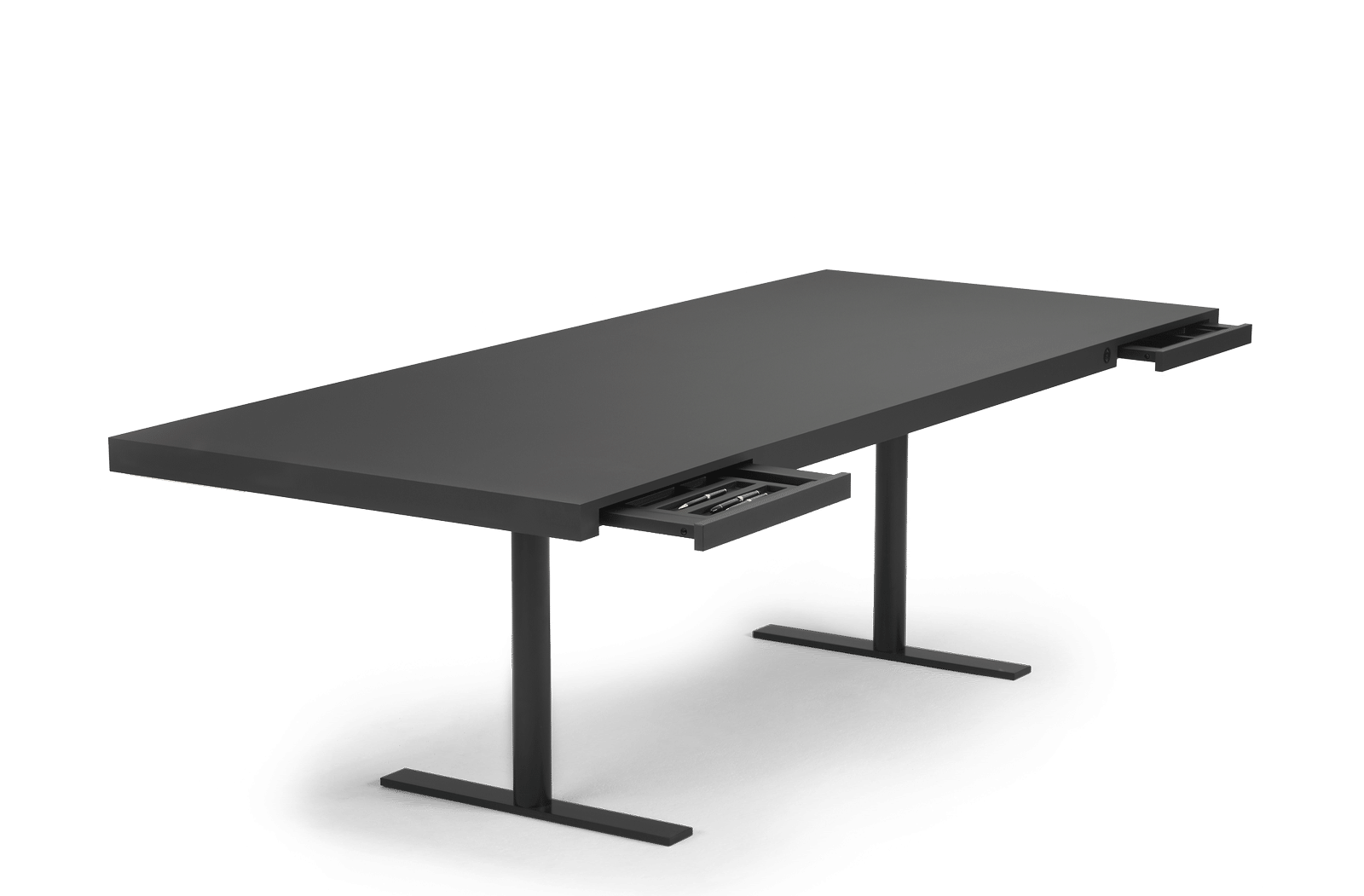 .flair lift

The monolith rises concisely. Geometrically arranged plates push together to form a harmonious collective. The desk set forms a response to the modern attitude to practicality and pure, certain clarity. The soft surface coating, on the other hand, responds gently to every touch.
Discover .flair
open conception based on multifaceted aspects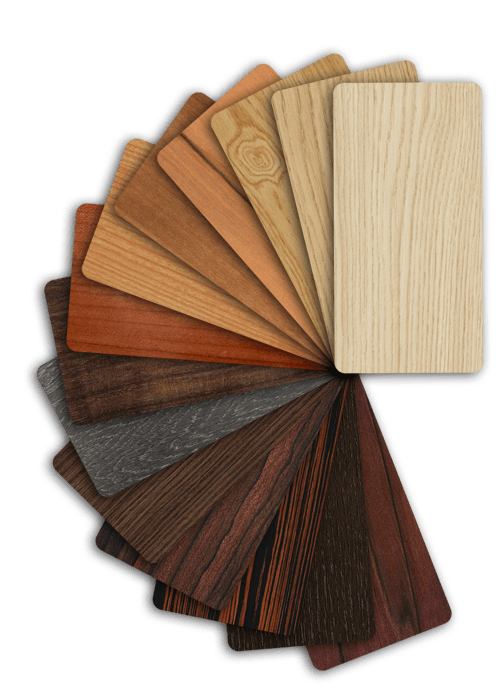 Only selected veneers and solid woods are processed. Veneers habe a minimum thickness of 1 mm. Particular attention is given to the match of veneer pattern. A high-quality paint sealing allows future abrading and repainting.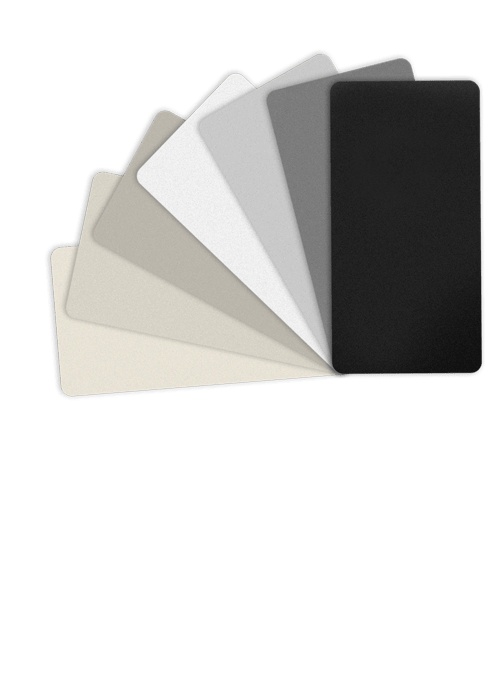 Powder coated boards are extremely durable and easy to care for. The material is pleasant and exudes a good quality. Also materials like NanoTec coatings give surfaces new haptic experiences.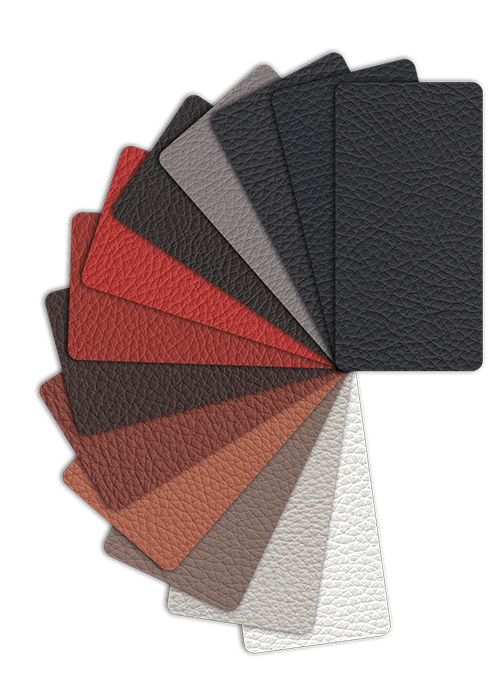 Exclusive, fine leather enhance the furniture and give a soft and pleasant surface feel. At the same time they guaranteed longevity and durability. Colors are freely selectable and can be adjusted to any ambience. Here is a view of our selection.

Feature
Drawer boards, sideboards and desks in different sizes and executions. The focus is also on individual production and we implement your ideas. Your enjoyment of our products is a priority.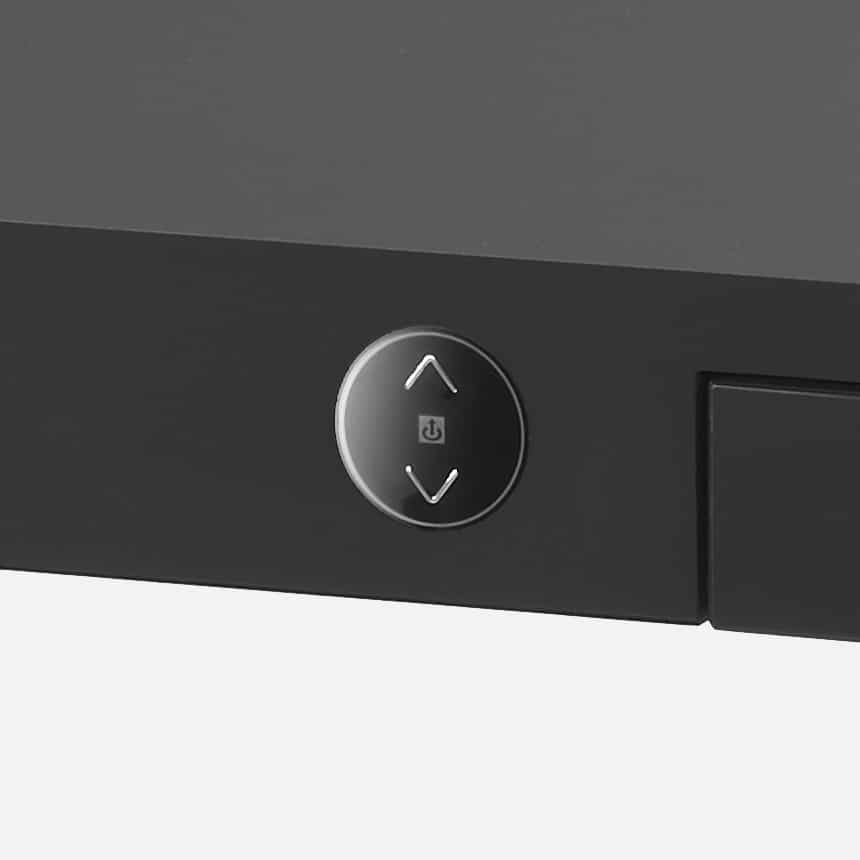 Height adjustment

Integrated pushbutton for stepless electromotive height adjustment.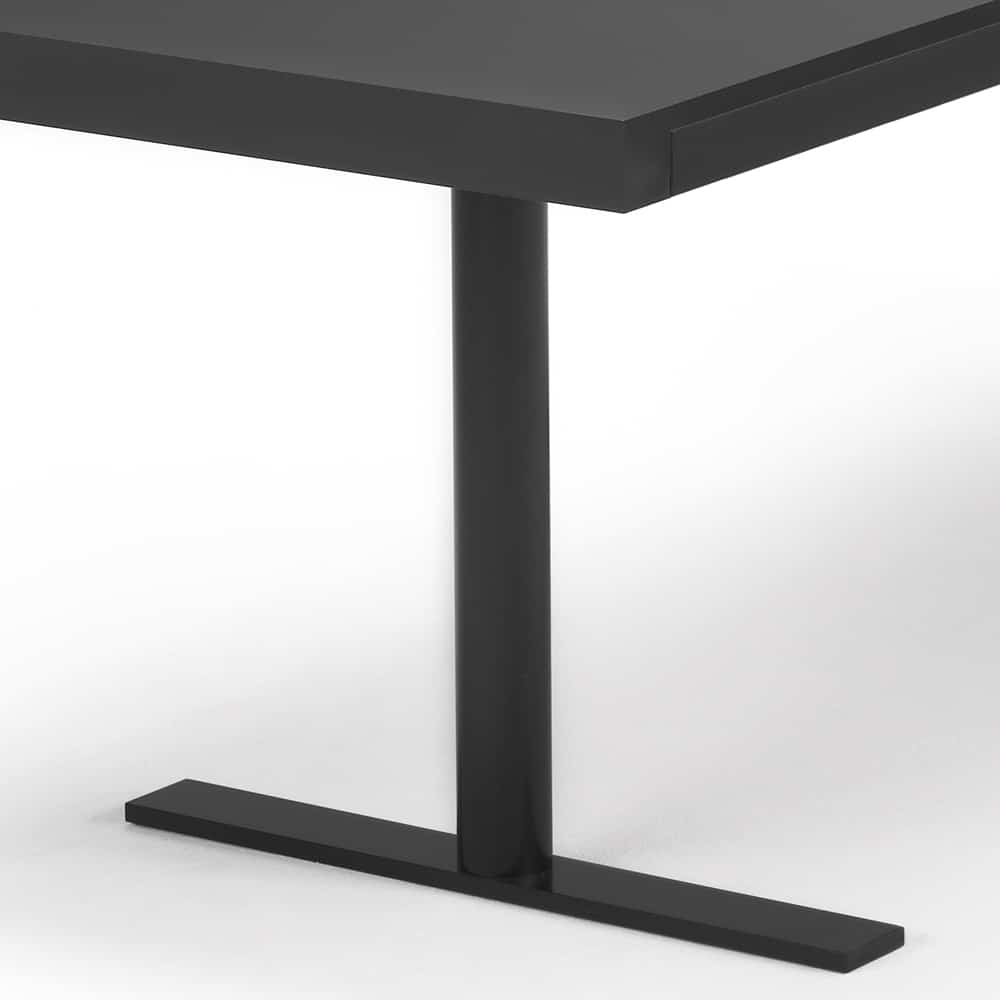 Frame

Round tube with T-base. Thin table top with integrated drawer.

Sideboard

Sideboard with height adjustable top.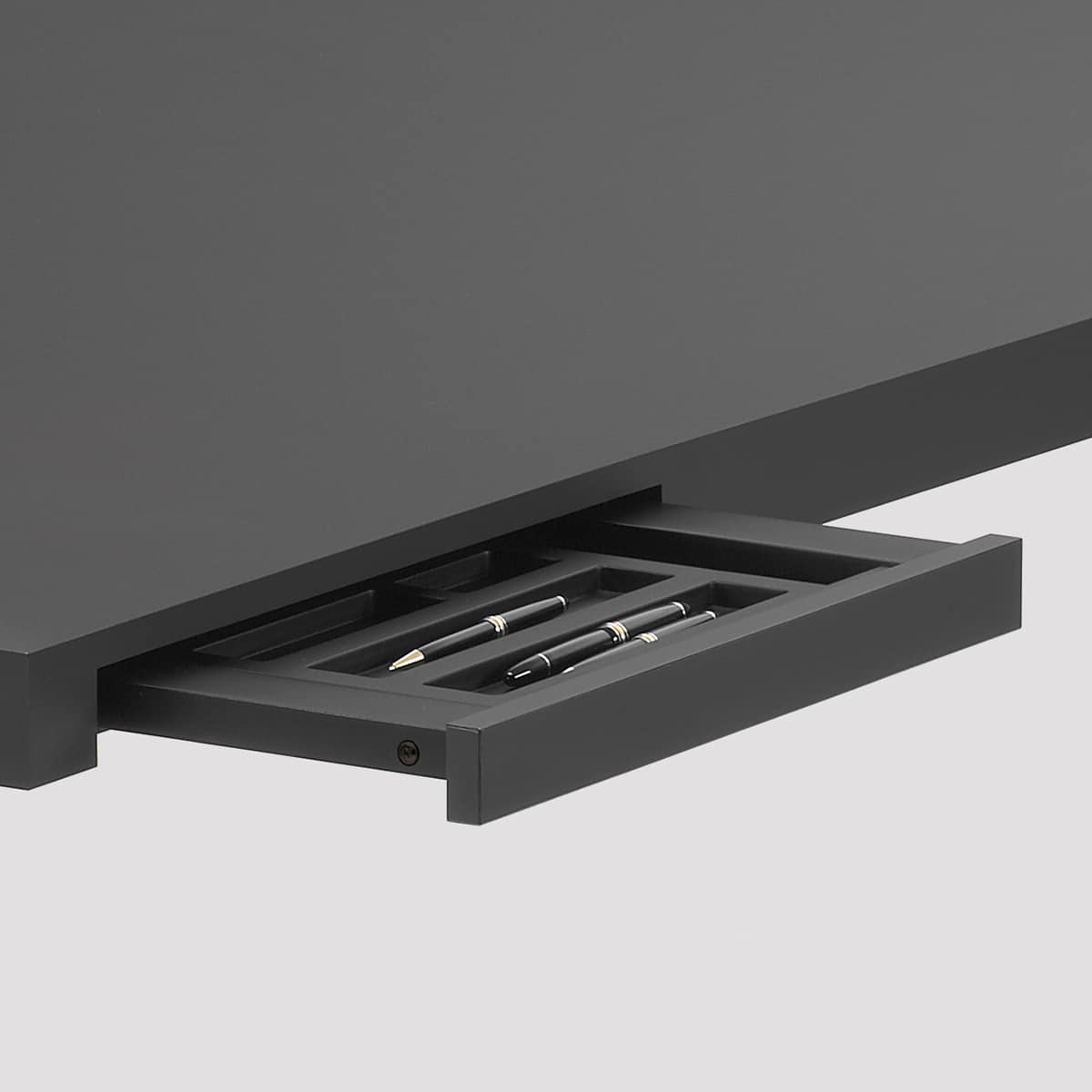 Integrated drawer

Open and close drawer by pressing lightly.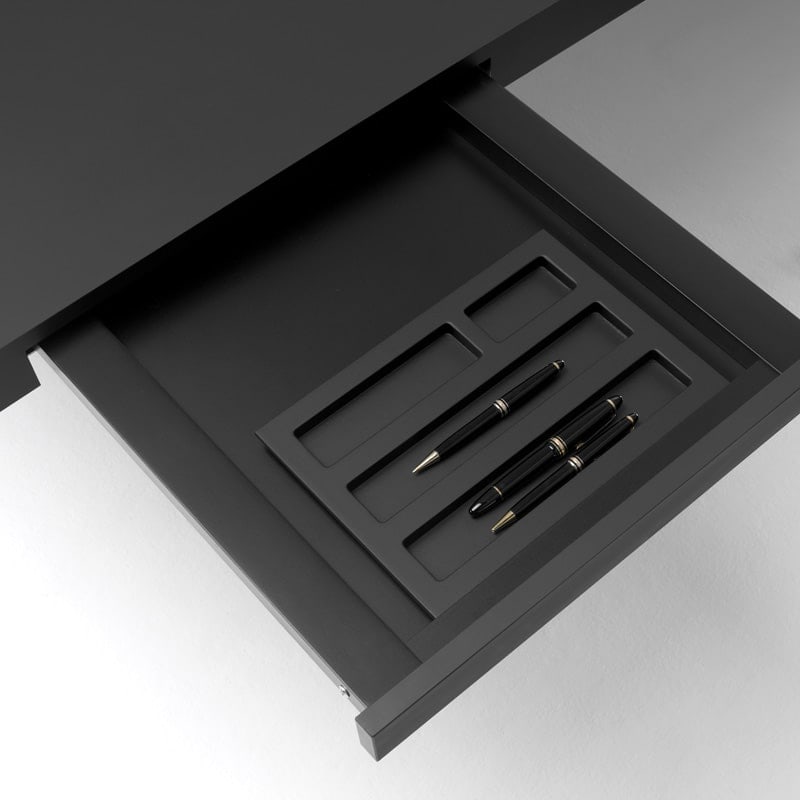 Drawers

With this option (model F55) drawers are integrated in the table top.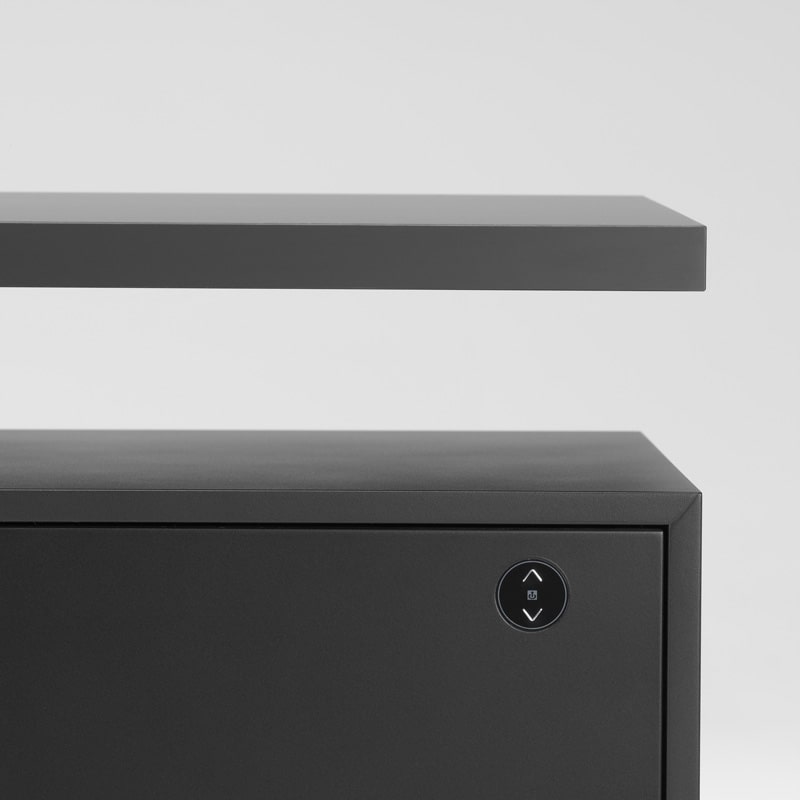 Height adjustable

Sideboard as standing workstation. Top panel electrically height adjustable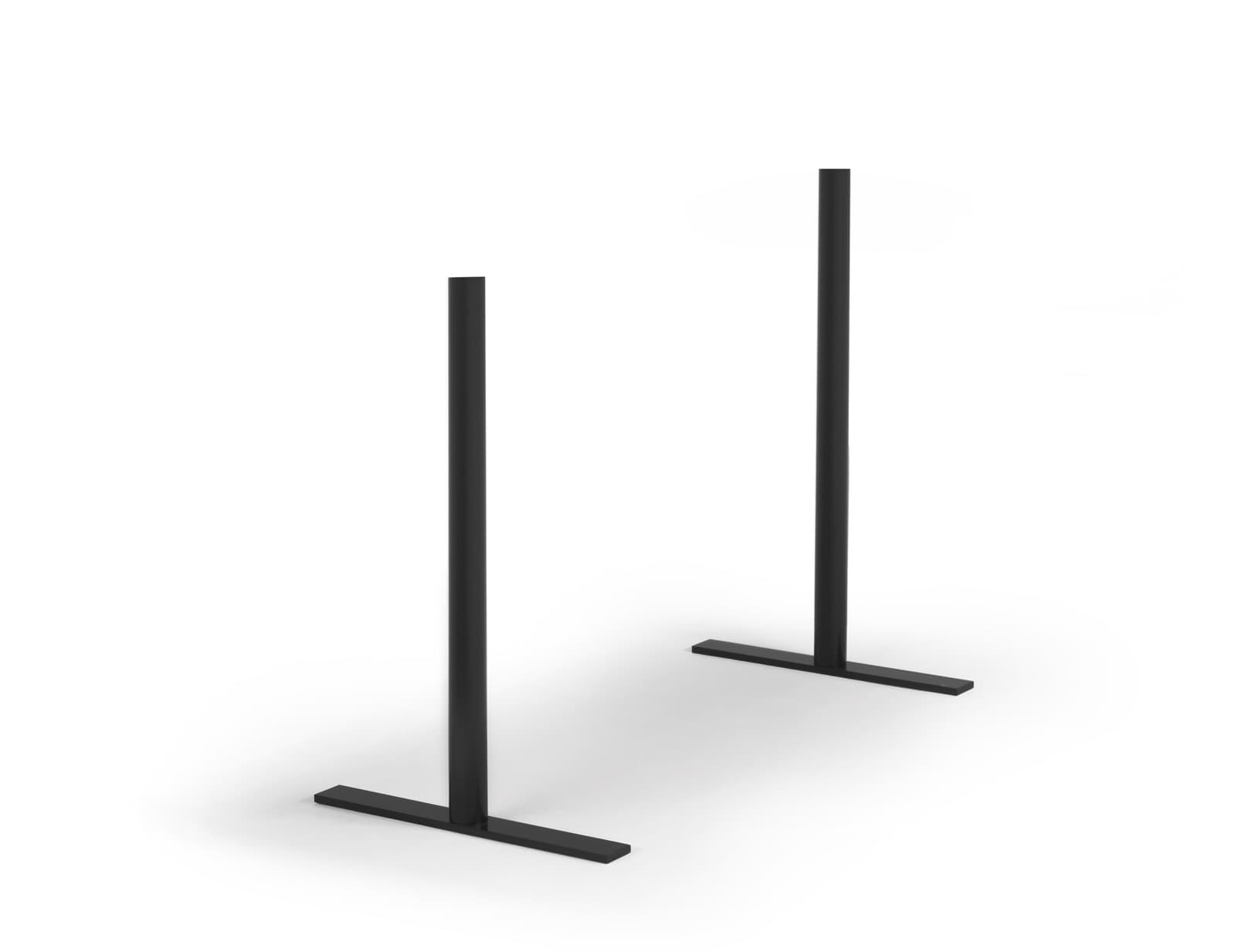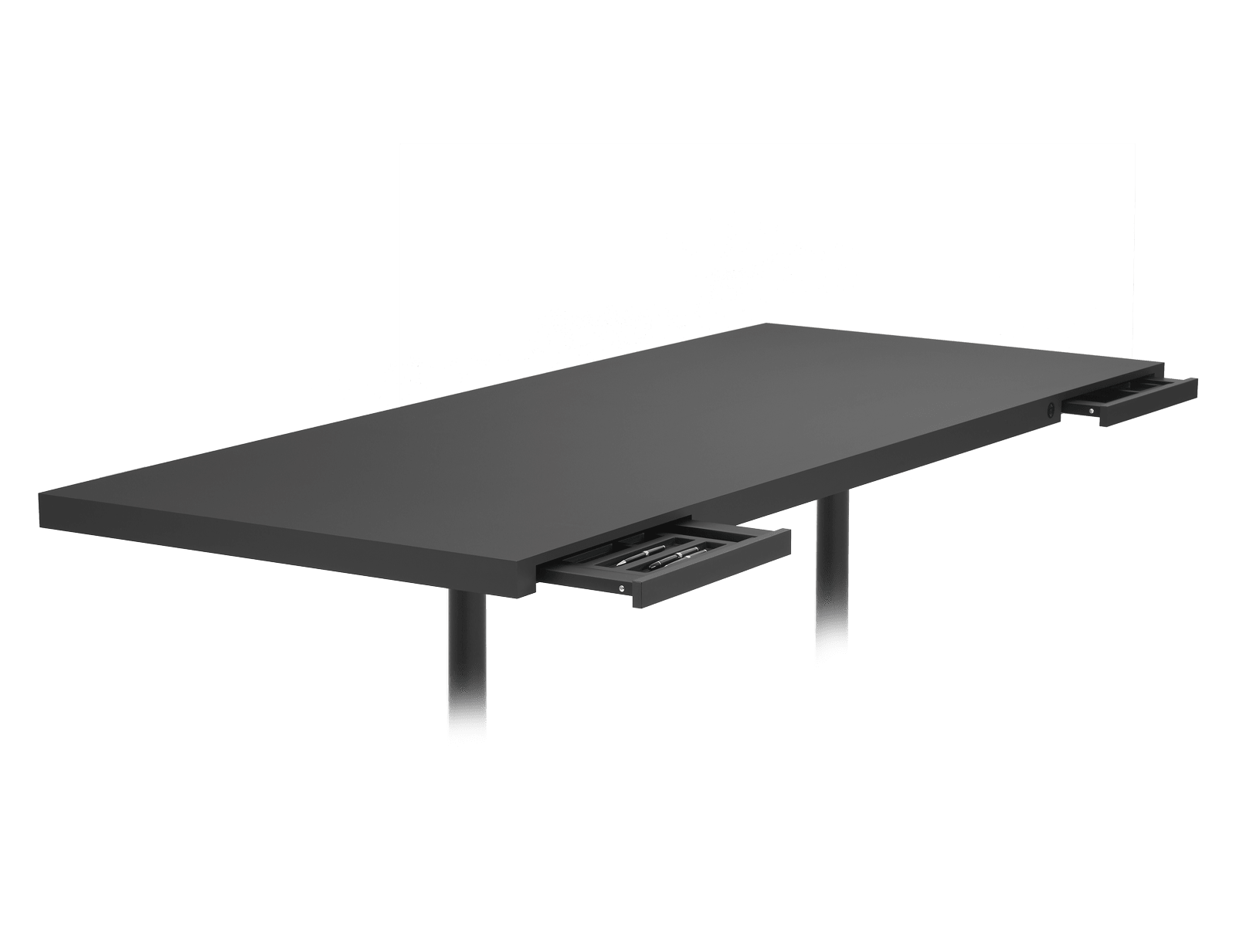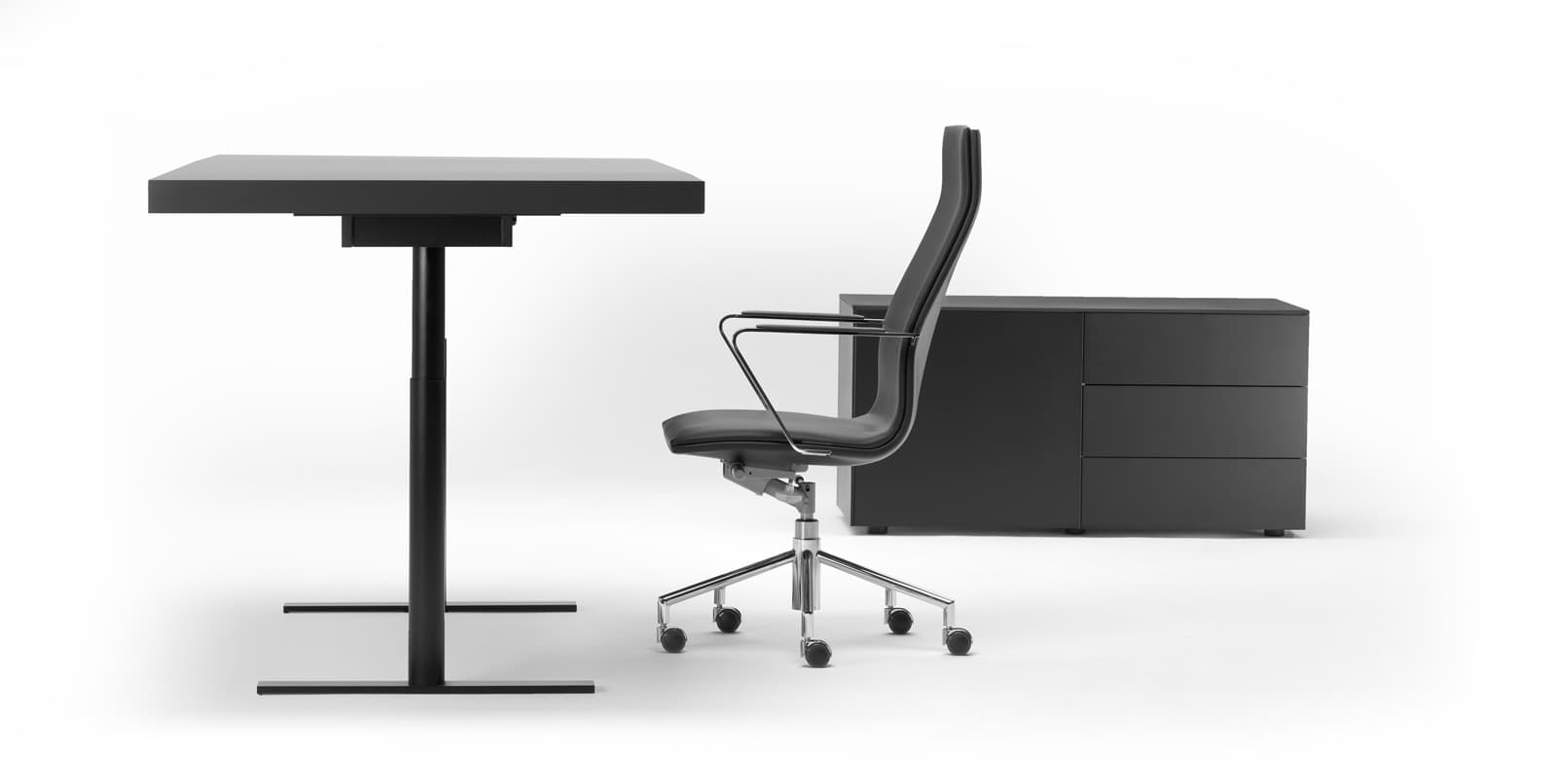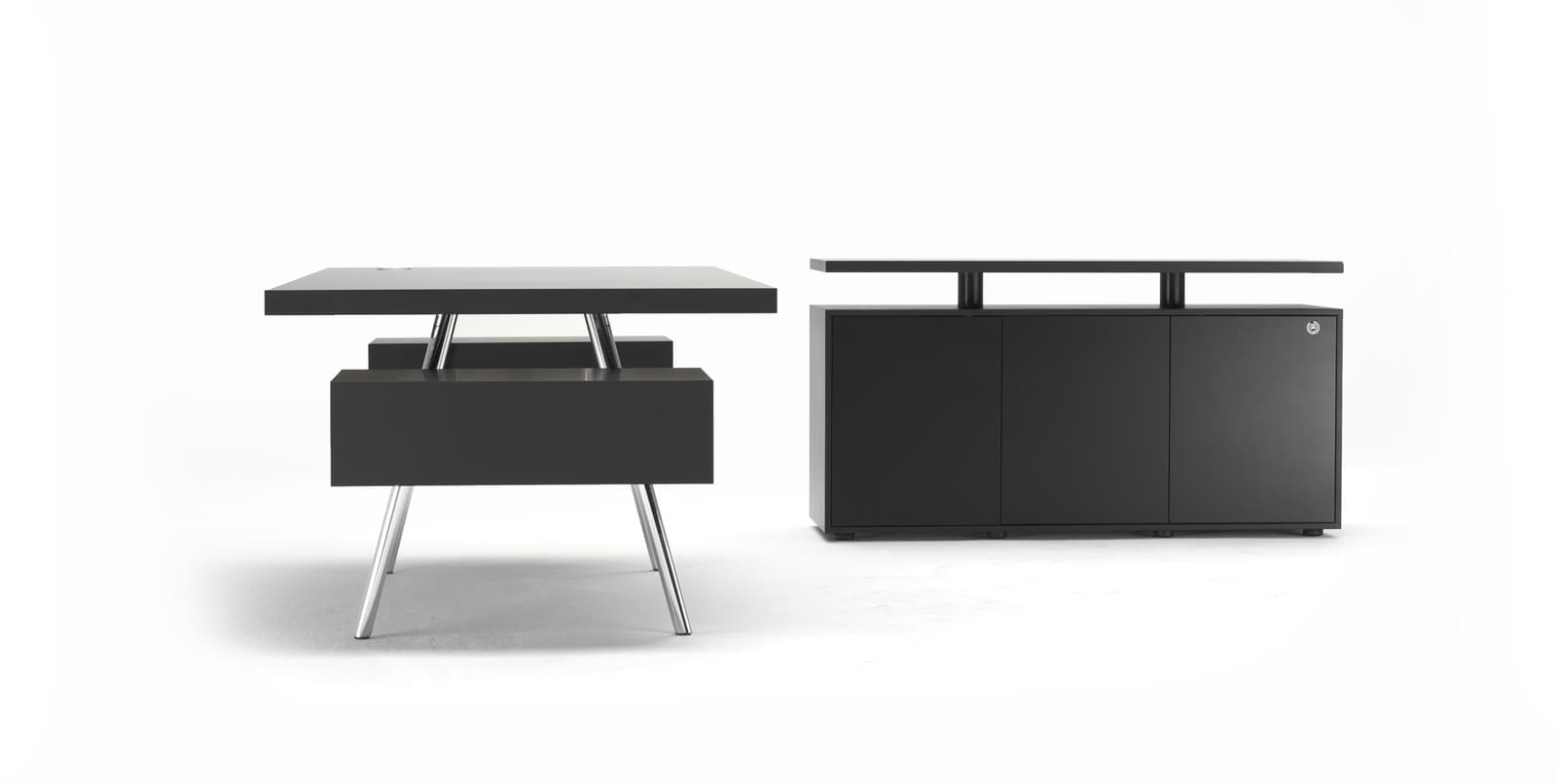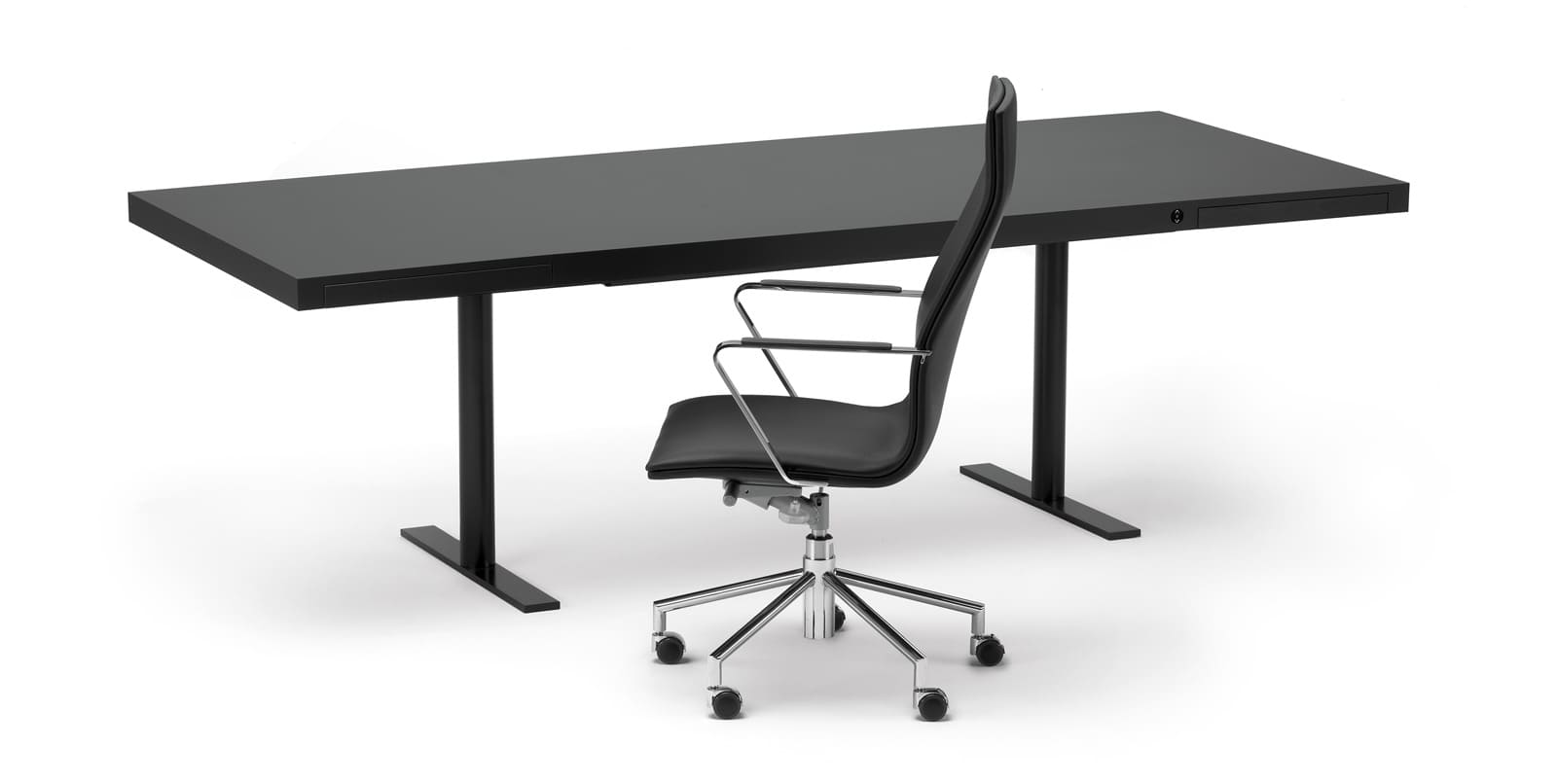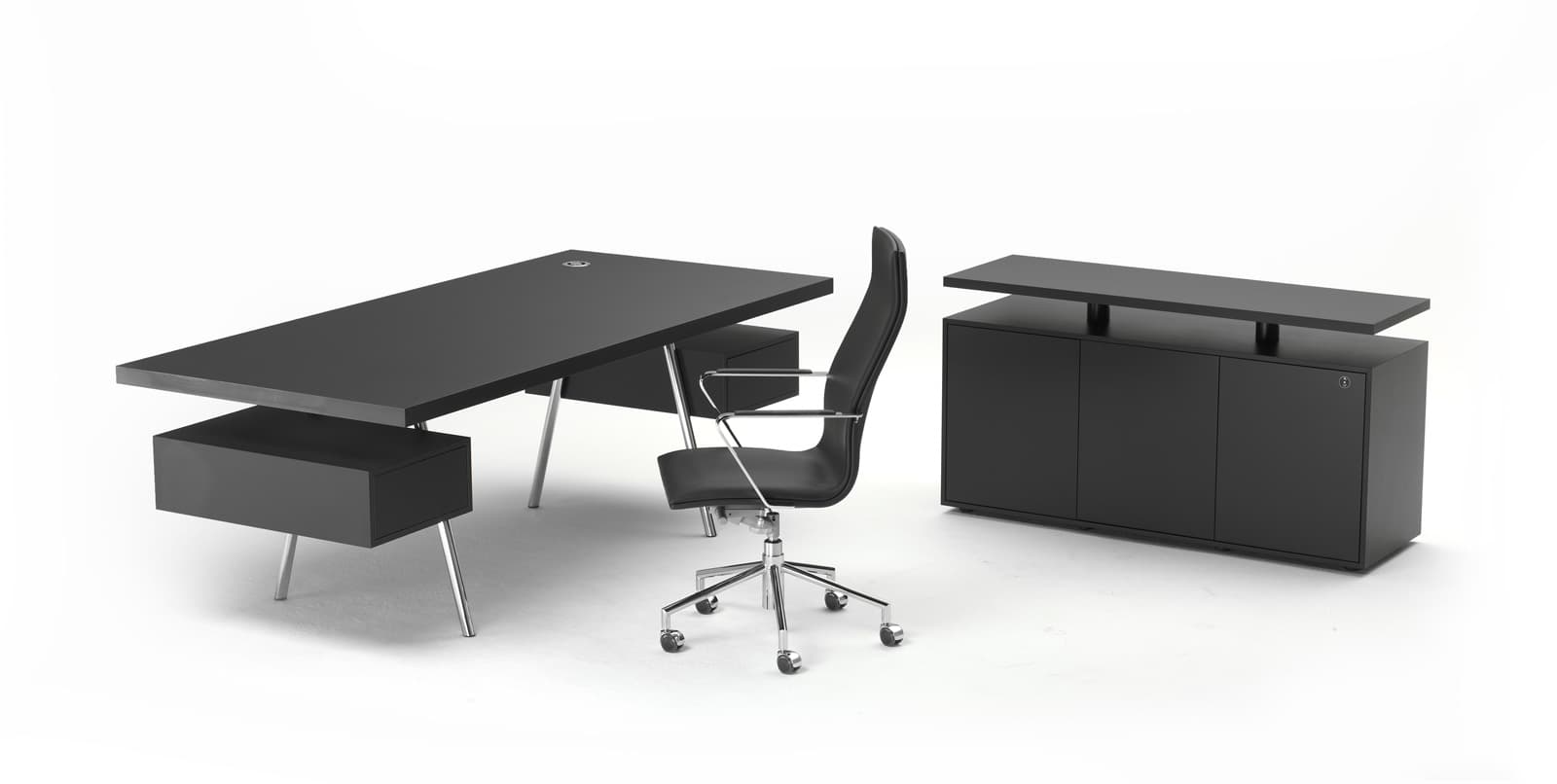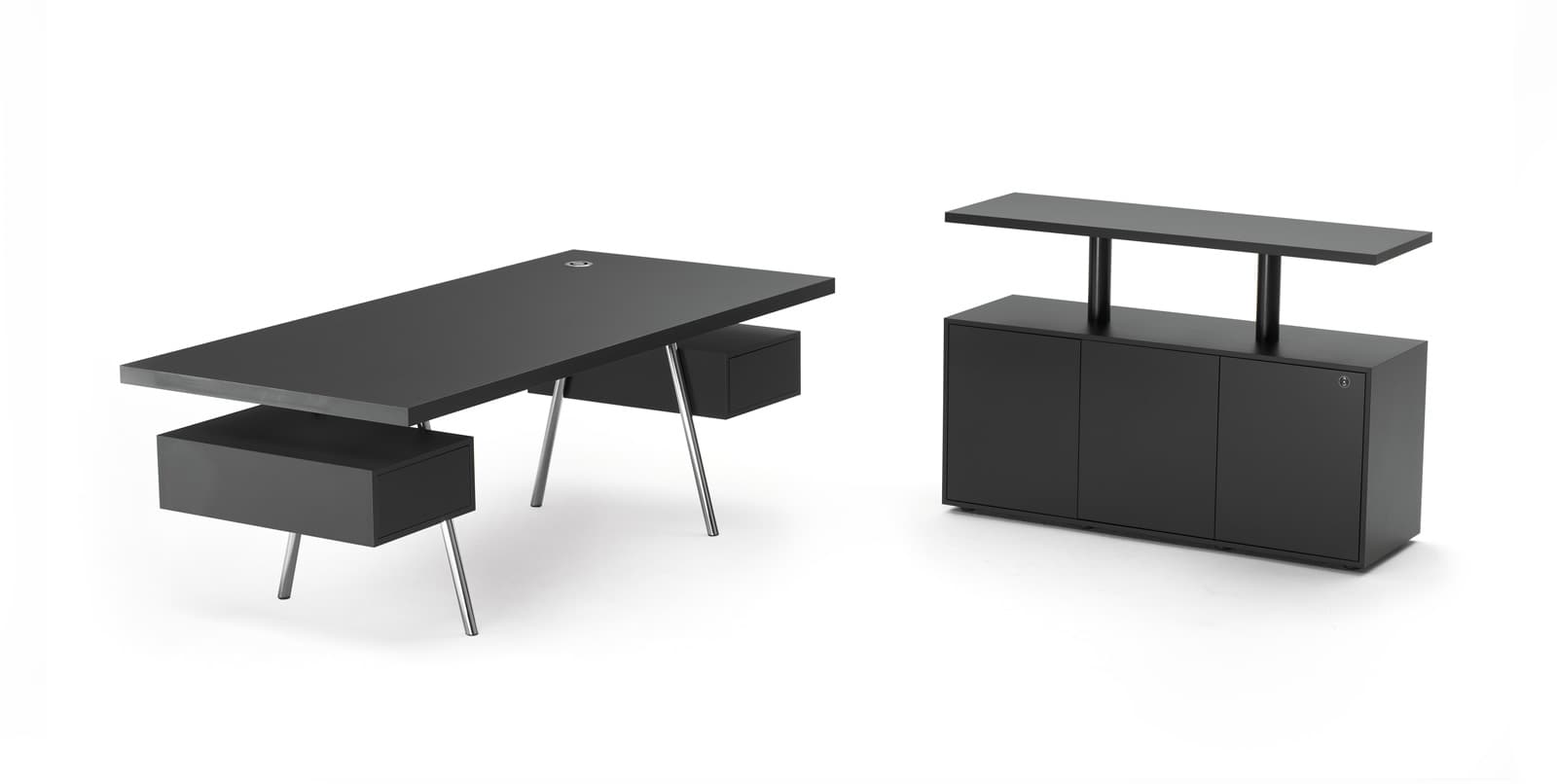 As uncompromising as symbolic
This black existence. Already author Arthur C. Clarke in his masterpiece as filmed by Stanley Kubrick "2001: A Space Odyssey", in which ultimately the mysterious geometric figure initiates the transformation of man. Such a transformation is also possible with flair.

The geometrically arranged plates lead here to a harmonious collective. As Desk set, flair shows a modern approach with objectivity and a pure, certain clarity. The soft-looking surface gives contrast for a pleasant feeling.
Move the limits of the ordinary – with a clarity of this executive's office.

Flexibility
height adjustable plate

Equipment
.flair lift

Seating
.tallis 600

Precision
This is flair_lift
Equipment
.flair lift
Seating
.tallis 600
Integrated pushbutton
for electromotive height adjustment

Equipment
.flair lift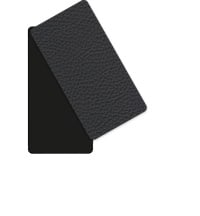 NanoTec, Leather black